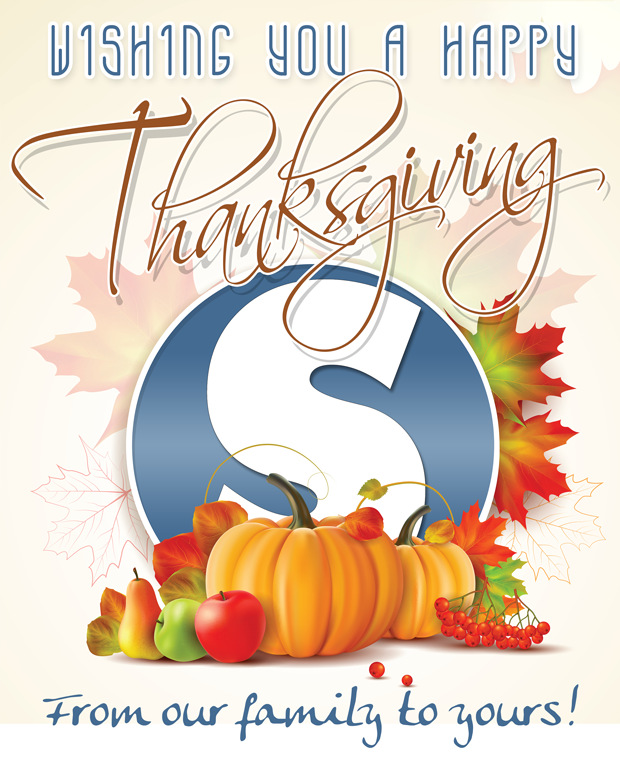 And suddenly the holiday season is upon us!
Thanksgiving, perhaps more than any other day that we celebrate, is a holiday of home. A simple day without tinsel or fireworks, recalling the little things, long-remembered, that we are thankful for.
To our family and friends, both far and near, we thank all of you for being a part of our lives and wish you the best of holiday seasons!
Happy Thanksgiving everybody! From Marshel, Jeremy, Ray, Susan, Terra and Shelley!