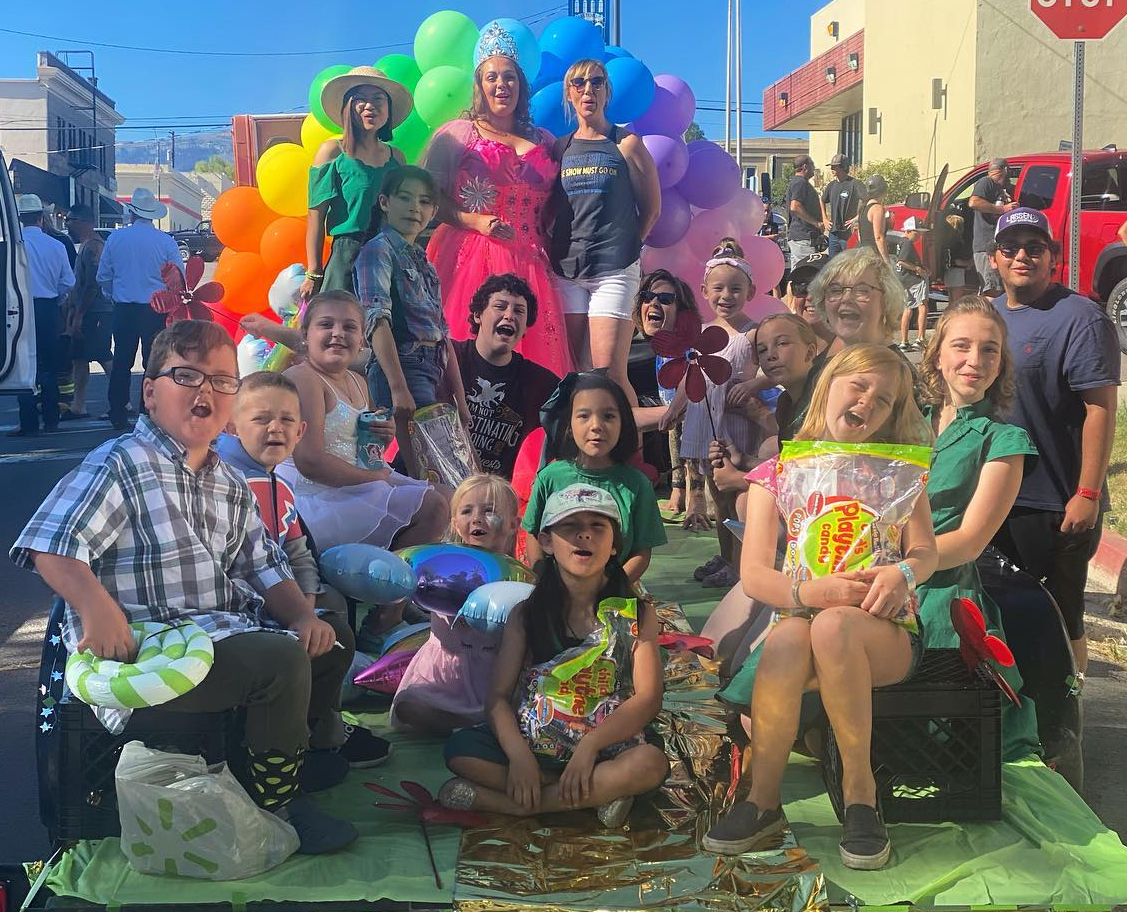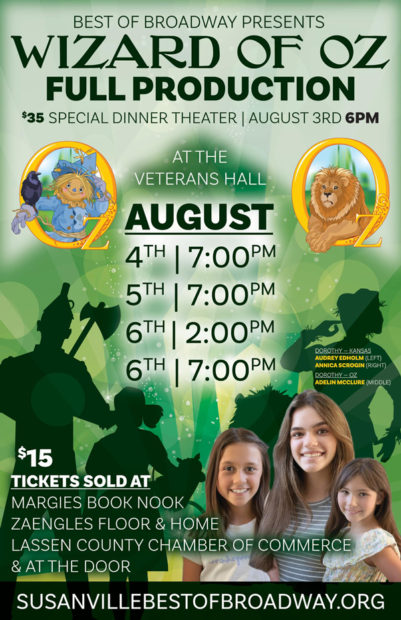 There's no place like home. Come join Dorothy on a trip over the rainbow to the magical land of Oz this week as Susanville's Best of Broadway presents the full production of L. Frank Baum's classic Wizard of Oz at the Veteran's Memorial Hall on Main Street.
Three talented young ladies are cast in the part of Dorothy Gale; Adelin McClure, Annica Scrogin and Audrey Edholm.
The massive production features a cast and crew made up of fifty community members, some as young as five years old, who have worked three days a week, all summer long, on the show.
"I am so grateful to every member of this production for their efforts and dedication towards this musical, it's going to be a great show!" says Oz Production Manager Kayla Millar.
This evening there is a 7:00 performance and on Saturday there will be both a matinee at 2:00 and another show at 7:00.
Tickets are $15 and you can purchase them at Margie's Book Nook, Zaengles Floor and Home, the Lassen County Chamber of Commerce or at the door.
For more information visit www.susanvillebestofbroadway.org