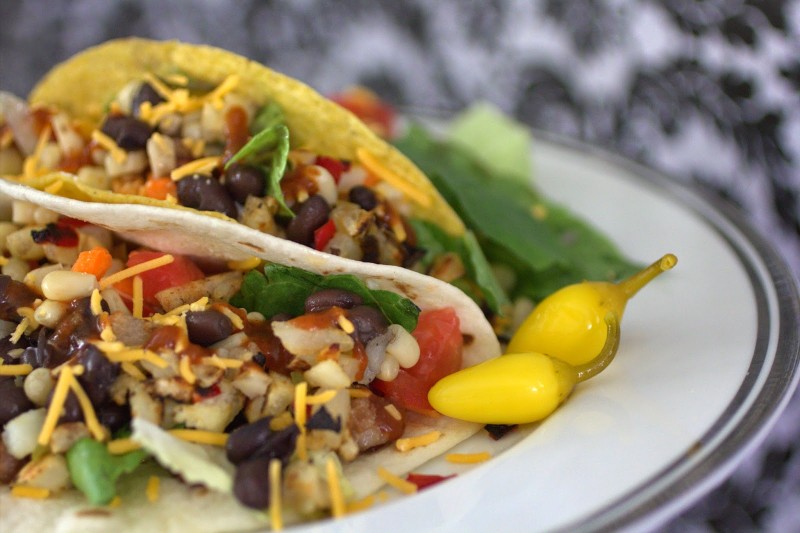 Pig in a Taco
by Mindie May Hilton
SusanvilleStuff Food Blogger
Everybody loves taco night, so why not jazz it up with this tasty version!
For busy moms like me, taco night is an easy end to a busy day. We serve them family style, with all the fillings in different bowls, so everyone can make their own, just how they want it.
This is a great tip, if you have picky eaters on your hands. When my children feel like they helped make dinner, or assembled their own plate, they are more likely to eat what is served.
I like to use the ready-to-eat bagged salad mixes. They save time, since the mix is already washed and chopped. There are so many great varieties to choose from.
It's a great way to introduce new leafy green veggies into your diet. For example by using a bagged mix for these tacos, my kids ate a little carrots and cabbage too, without any complaints.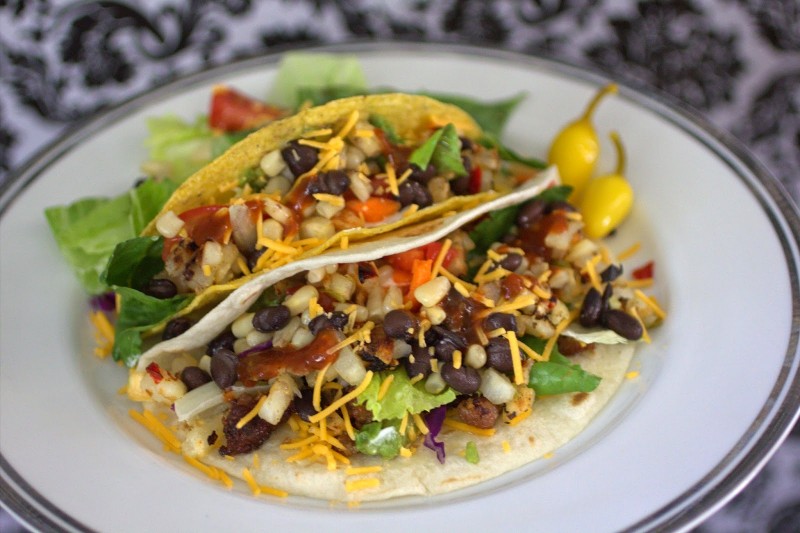 Pig In A Taco
Makes 10 Tacos
Ingredients: 
1 Pound of Ground Pork Sausage (I used a caramelized onion and bell pepper variety)
2 1/2  Cups of Frozen Potatoes O'Brien
1 (15 oz) Can of Black Beans, drained
1 (15 oz) Can of Corn, drained
2 Cups of Shredded Sharp Cheddar Cheese
2 Large Diced Tomatoes
2 Large Diced Avocados
1 Cup of Sour Cream
Any Small Bag of Salad Mix You Prefer (I Used One With Iceberg, Romaine, Carrots, Cabbage)
10 Count of Taco Shells, Soft or Crunchy

Hot Sauce
Directions:
Step 1. Cook Potatoes O'Brien according to package directions, then place in your serving bowl. Brown ground sausage, breaking up as you go, until it's fully cooked. Drain fat from sausage, and pour cooked sausage into your serving bowl. Heat up drained black beans and corn, according to package directions.
Step 2. Dice tomatoes and avocados.
Step 3.  Place all of your ingredients in different serving bowls.
Step 4. Warm your tortillas according to package directions.
Step 5. Assemble Tacos.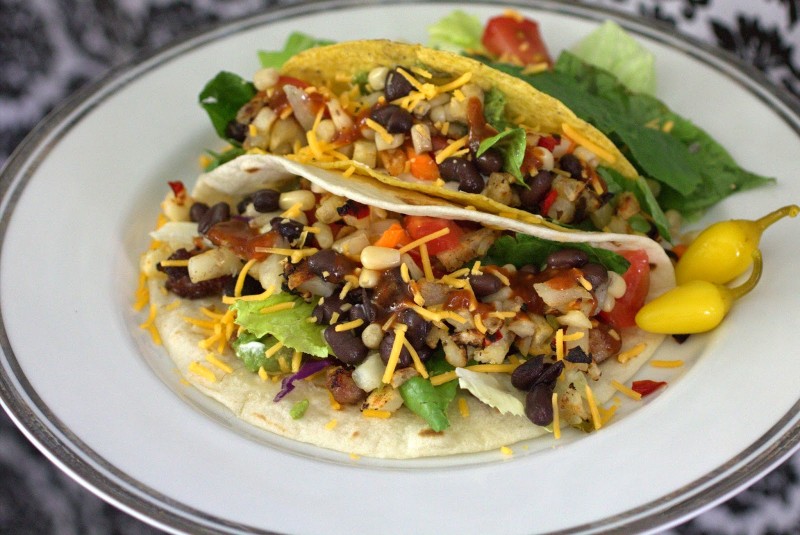 I hope you enjoy taco night as much as we do!
Visit Mindie May's yummy food blog Bacon Time With The Hungry Hypo.
When she is not cooking up new recipes, she is designing for her shop TLC Creations.