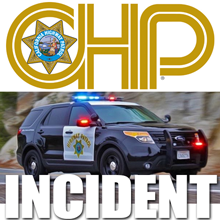 A 65-year old Spokane, Washington resident was killed in a two-vehicle collision on Highway 395 near Wran Road Sunday morning, according to details released by the Susanville office of the California Highway Patrol.
At around 11:10a.m. Susanville CHP Dispatch began receiving multiple calls reporting a reckless driver, coming east from Susanville.
The driver continued onto US 395, heading southbound.
"CHP Units were en-route but were unable to intercept the driver prior to the collision," explains CHP Public Information Officer Bruce Thuelchassaigne.
For reasons currently under investigation, the driver crossed over the center line into the northbound lane of US 395 and into the path of oncoming traffic.
At the same time 31-year old Reno resident Edgar Guzman was traveling northbound on the highway, saw the oncoming vehicle and swerved to the right.
"Mr Guzman was unable to avoid being struck by the wrong-way driver. Subsequently, the crash caused Mr. Guzman's vehicle to overturn. The wrong-way driver was not wearing a seatbelt and sustained fatal injuries."
Guzman and his passengers, all of whom were wearing their seatbelts, received moderate injuries. This collision is currently under investigation.