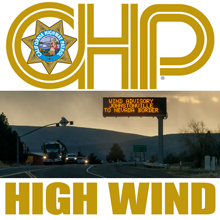 Updated 5:49p.m. According to the CHP Highway 395 has been reopened to high-profile vehicles.
---
The California Highway Patrol has issued a High Wind Warning for Highway 395 between Johnstonville and the Nevada State Line.
The highway is currently closed to campers, trailers and permit loads.
For current road conditions follow this link to Cal-Trans.