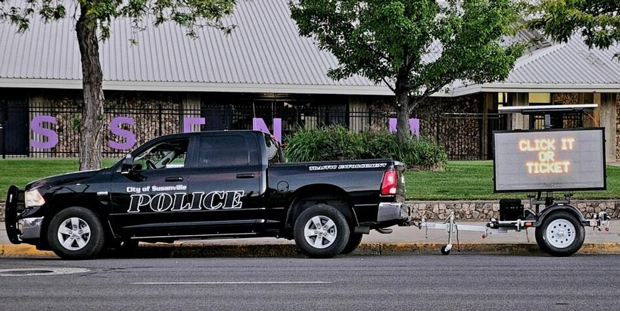 The Susanville Police Department handed out eleven traffic citations Wednesday night during a special "Click It or Ticket" traffic enforcement operation targeting drivers and passengers not wearing their seat belts.
"Officers were on patrol actively looking for drivers and passengers who are not wearing a seat belt," explains Susanville Chief of Police Ryan Cochran. "This includes vehicles where children are not secured in child safety seats. The Susanville Police Department encourages everyone to wear a seatbelt while in a vehicle."
Funding for this program is provided by a grant from the California Office of Traffic Safety, through the National Highway Traffic Safety Administration.