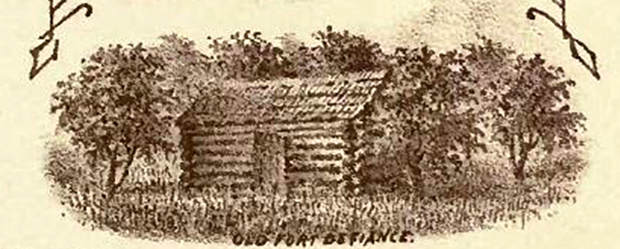 by Susan Couso
Our area's Sagebrush War was a rather peculiar battle fueled by bravado, egos and hopes of independence from any 'outside' governmental control.
Honey Lake Valley was inhabited by those seeking liberty from 'foreigners', and the formation of the Nataqua Territory had proven that autonomy was a popular idea.
Many considered the valley to be contained within the borders of Utah Territory, and when Nevada Territory was created in 1861, Susanville's founder, Isaac Roop, was chosen as the first governor.
By the early 1860's there was still no clear decision on just where Honey Lake Valley was located, and in February of 1863, the situation reached a critical point.
The Sagebrush War was a direct reaction to what the Honey Lakers considered an affront by Plumas County officials, as Deputy James Byers was sent to the valley to capture newly elected Honey Lake Judge, John S. Ward.
This did not 'sit well' with the Honey Lakers, and a small group prevented Byers from removing Ward to Plumas County. And, thus, the war erupted.
The day-and-a-half-long battle began on Friday, the 13th, as Sheriff E.H. Pierce of Plumas County, with forty men, descended on Susanville to enforce the authority over Honey Lake Valley which had been vested in Plumas County by the State of California.
When Congress had created the Nevada Territory, the boundary line had not been made clear. Honey Lake Valley was included in the new territory, but it was also included in the State of California.
For more than a year, the Nevada authorities tried to get California to relinquish claims to the land which lay east of the crest of the Sierra Nevada mountains.
When the effort failed, Nevada, to force the situation, established Roop County in January of 1863. With that insult, the dispute with Plumas County began in earnest.
Plumas County ignored Roop County's jurisdiction over Honey Lake Valley and decided to collect taxes from the Honey Lakers and from Roop County. Local citizens were outraged!
During February 13th and 14th, the Plumas County officials, and the Honey Lakers 'parlayed under a white flag'. But nothing was resolved, and Sheriff Pierce sent word back to Plumas County for reinforcements.
It is said that one hundred men started over the mountains, in the snow, unsuccessfully attempting to drag a cannon with them. The story of this second posse of one hundred men is widely disputed. Most say that there were only forty-five men left in Plumas County. Some stories also place one hundred fortified Honey Lakers in Roop's tiny cabin!
The shooting began on the 15th, and continued for four hours, with the Honey Lakers secured in Roop's cabin, and the Plumas men in a barn about five hundred feet to the west, near the corner of Nevada and Union Streets.
Each side had one casualty; William Bradford, of Quincy, was shot in the thigh, and Judge John Ward, probate judge of Roop County under a Nevada appointment, was shot under his collarbone. That was the worst of it.
During the 'war', business went on as usual in town. Quite a few men showed up just to 'watch the fun'. Finally, a truce was called for three or four hours, and when that expired, it was extended until the following morning.
The Honey Lakers used this lull in the fighting to make new fortifications and to obtain reinforcements. But better sense prevailed, and the disputing parties decided to let the governments of Nevada and California determine the outcome.
A committee of Susanville residents stated, "Without wishing to blame or excuse either party, the committee would state that in all probability each party thought itself justified by law in all its actions. The eastern boundary of the state is not known; some are of the opinion that it is east of us, and others that it is west. For many important reasons, it is absolutely necessary that the question be settled, and that as soon as possible."
By the following year, the boundary line had been determined by both Nevada and California, and on April 1, 1864, Lassen County was created.
---
If you are a fan of our weekly history stories you should join the Lassen County Historical Society! It's a fun way to be a part of our county's rich history. When you sign up, you'll receive regular Historical Society newsletters with interesting stories and information. Membership is open to anyone with an interest in area history.
Through your membership you help preserve local history. You can download a membership application by clicking here.