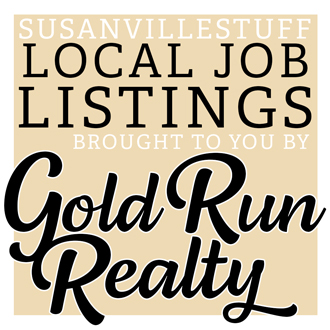 Lassen County Office of Education: Assistant Director of Business Services
Classified Management Position
Minimum Qualifications:
Ability to accurately operate calculator and related office machines.
Accurate keyboarding skills.
Proficiency in the use of computers, and computer software (Excel).
Ability to perform a variety of bookkeeping and accounting functions.
Ability to work cooperatively with the public, County Office staff, and school district personnel.  
Ability to work independently.  
Knowledge of school finance, accounting, bookkeeping procedures, budget development, and maintenance of fiscal records.
Knowledge of laws, regulations, and other information impacting the administration of grant programs.
Working knowledge of QSS and the State Account Code Structure (SACS).
Ability to perform difficult organizational and fiscal tasks without supervision.
Five or more years of experience in school finance preferred.
Such alternatives to the above qualifications as the County Superintendent of Schools may find appropriate and acceptable.
Hours/Salary: $34.43 per hour. 8 hours per day. 12 months.
Application Procedure: Apply online: https://www.edjoin.org/Home/DistrictJobPosting/1636125
To apply, contact Courtney Hanna, Human Resources, Lassen County Office of Education, 472-013 Johnstonville Road North, Susanville, CA, 96130, (530) 257-7214, channa@lcoe.org. 
EQUAL OPPORTUNITY EMPLOYER
BACKGROUND INVESTIGATIONS WILL BE CONDUCTED