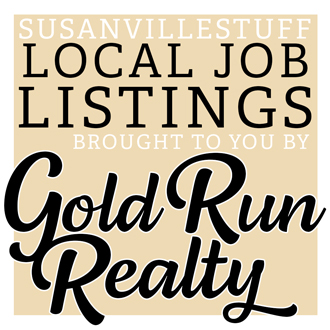 Thompson Peak Charter School – Janitor/Maintenance
JOB DESCRIPTION: Janitor
Under the supervision of the Director or designee, the janitor is responsible for the cleanliness of school facilities. The main job of a janitor is to keep the buildings of the school in excellent clean condition at all times.
Duties:
 Responsible for general daily cleaning of school: sanitizing , sweeping, mopping,
vacuuming, dusting, polishing, and otherwise caring for floors, floor covering, furniture
and restroom fixtures.
 Keep buildings neat and clean at all times
 Clean and maintain all assigned workspaces and equipment
 Assist in building and grounds security by locking all doors and gates after use and at end of work day
 Daily clean and sanitize toilets, sinks, door knobs, and drinking fountains
 Replenish toilet paper and paper towels when needed
 Cleaning of windows at least once a month
 Remove all trash
 Preparing purchase request for janitorial supplies
 May operate floor cleaners and polishers
 Perform other related duties as assigned
Qualifications:
 Committed to the mission of Charter School
 Must be certified in CPR and first aid
 Must be punctual, dependable, and maintain a professional appearance.
 Have a good physical and mental health
 Possess a valid Driver's License
 Be self-motivated and able to perform assigned tasks with minimum supervision
 Be able to work cooperatively with other staff
 Be able to lift 50 lbs.
 Must be knowledgeable in the use of consumable cleaning supplies
 Must be able to read basic operating instructions and write as required
 Able to move furniture and fixtures when required
JOB DESCRIPTION: Maintenance
Under the supervision of the Director or Office Manager the custodian is responsible for the
repair, maintenance, cleanliness and safety of school facilities and grounds. The main job of a maintenance worker is to keep the grounds of the school in top condition. This includes, but isn't limited to, raking leaves, pruning trees, cutting and trimming grass, watering and fertilizing lawns and other green areas. School grounds maintenance workers check lawns and other outdoor areas for trash. They may also be responsible for maintenance and upkeep of irrigation and sprinkler systems. In colder climates, outdoor maintenance workers are typically assigned the responsibility of keeping walks and pathways cleared of snow and ice during the winter.
Duties:
 Perform all activities that are custodial in nature and deemed appropriate by Director or
Office Manager
 Keep buildings and grounds neat and clean at all times
 Clean and maintain all assigned workspaces and equipment
 Assist in building and grounds security by locking all doors and gates after use and at
end of work day
 Assist in maintaining seasonal grounds work (snow, lawn, etc.)
 Perform routine maintenance and repairs of buildings, equipment, and grounds
 Understand and follow safety procedures as provided by the district and board
 Responsible for Material Safety Data Sheets for products in use
 Comply with school polices in the use of pesticides
 Respond to emergency situations and perform necessary repairs.
 Ensure that all applicable fire, safety, health and environmental regulations and laws are
observed and exceeded.
 Any other assigned tasks
Physical demands:
While performing the duties of this job, the employee is regularly required to stand; walk; use hands and fingers to handle, or feel objects, tools, or controls; and talk or hear. The employee frequently is required to reach with hands and arms. The employee is occasionally required to sit. The employee frequently must squat, stoop or kneel, reach about the head and reach forward. The employee continuously uses hand strength to grasp tools and climbs on to ladders. The employee will frequently bend or twist at the neck and trunk more than the average person while performing the duties of this job.
The employee must frequently lift and/or move up to 50 pounds such as cleaning supplies, pails and unloading trucks. Occasionally the employee will lift and/or move up to 100 pounds such as bulky furniture. The employee will sometimes push/pull items such as tables, bleachers, scrubbing machines.
TO APPLY: Click Here