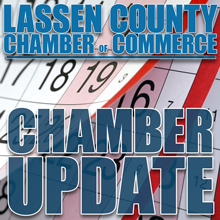 Kelly Ackley, Executive Director
I would like to thank the community for such heartfelt messages and a warm welcome as the incoming Executive Director. I will be available in the office Mondays, Wednesdays, and Thursdays and can be reached by phone, email or always feel free to stop in to say Hello!
Mark your calendar as Milwood Florist & Nursery, Treats Pet Co. hosts the November Chamber Mixer on Thursday, November 18th, 2021. The mixer will be held from 5:30 to 7:30p.m. at Milwood Florist & Nursery, located at 2020 Main Street. Stop by to enjoy a no-host bar featuring a specialty cocktail and a S'mores Bar. Everyone is welcomed; you do not need to be a chamber member to attend, and we encourage you to bring a friend!
The Chamber board will meet on Thursday, November 11th, 2021, for the monthly board meeting that will begin at noon, at Diamond Mountain Casino in the hotel conference room. The board encourages member attendance and comment; if you would like to address the board, please contact the office staff prior to the board meeting so that you can be added to the agenda.
The board is accepting an application to fill the unexpired board seat. Chamber members that are interested in applying can contact the office staff to have an application forwarded to them.
Mark your calendar to attend this year's Magical Country Christmas Celebration that will be held on Saturday, December 4th, 5:00 to 7:00p.m., in Historic Uptown Susanville, sponsored by Historic Uptown Susanville Association, City of Susanville, and Les Schwab Tires. The celebration includes musical entertainment, Christmas Parade, Toys for Tots drive, and fireworks to ring in the Christmas Season. Uptown Main Street will be closed to thru traffic during the celebration. This is a fun filled event for the whole family. Christmas Parade and vendor entry forms are available at the Chamber office or by logging on to www.lassencountychamber.org
Join Alliance for Workforce Development for their Lassen County Fall Job Fair, in person November 16th, 2:00 to 6:00p.m., Lassen County Fairgrounds – Jensen Hall. Please contact Cheyenne Ratkey at 1.530.977.7404 or cratkey@ncen.org for more information.
Susanville Sunrise Rotary presents the 18th Annual Beer & Wine Tasting at the Jensen Hall; Saturday, November 20th from 5:30pm – 8:30pm. Tickets are $35 / per person and can be purchased by contacting Patty Gunderson at 1.530.310-2016.
The Chamber will be ordering 2022 Labor Law Posters which feature all required federal and state notices on one poster. They will be available for sale to Chamber members for $30ea. / or non-member for $40 per poster. California employers and businesses are required to post updated employment posters at each place of business.  Contact the Chamber office staff at 1.530.257.4323 if you would like to have a poster ordered for your business.