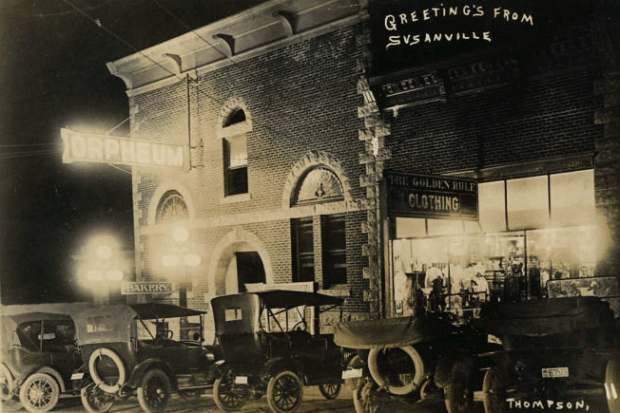 Susanville
March 20, 1916
One of the most enjoyable affairs of the season was the Leap year dance given by Artemisia Parlor, No. 200. Native Daughters of the Golden West, at the Native Sons' Hall, Tuesday night.
About a hundred guests enjoyed the evening. A dainty supper was served in the large banquet rooms downstairs.
Much preparation is being made for the Kirmess, to be held in Susanville. The proceeds will go to rebuild the Methodist Church, destroyed by fire last August.
The entertainment will be held at the Orpheum Theater and will consist of many interesting features, among them being a baby show, cooking contest, musical program, farce by home talent, fancy work booth and everything to eat besides many other features.