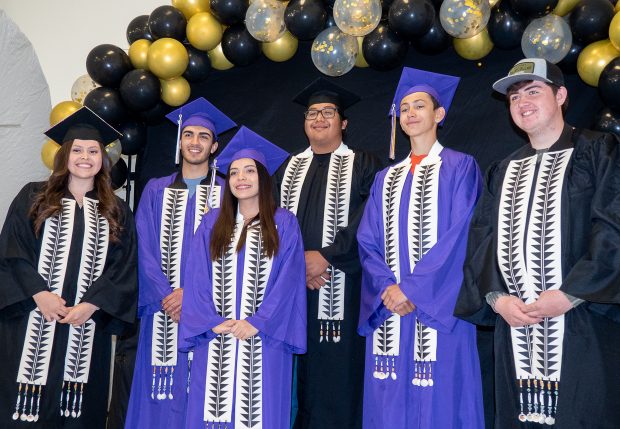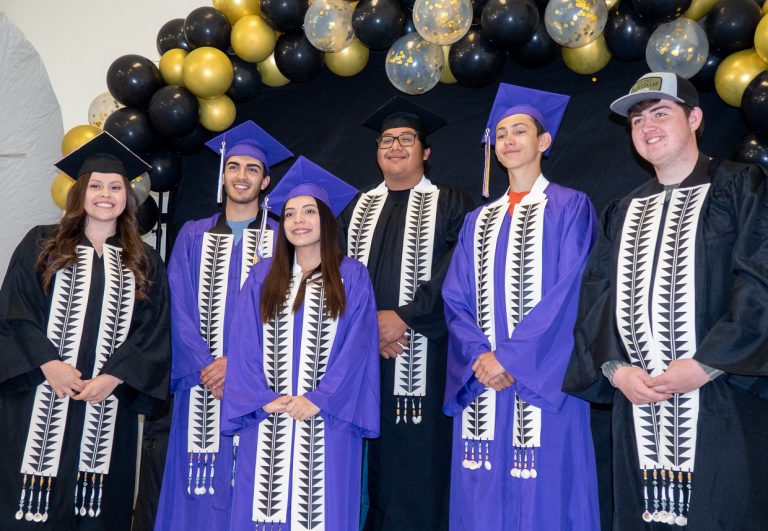 Photos by Marshel Couso
The Susanville Indian Rancheria honored seven graduates at a special ceremony held at the SIR Resource Center Friday evening for friends, families, and tribal leaders.
Guest speakers at the ceremony included Tribal Chairman Robert Joseph, Tribal Administrator Angie Wilson and Education Programs Director Amy Langslet.
Each graduate received a beautiful handmade stole and a special shadowbox commemorating their graduations.
Duane Sherman gave a blessing at the outset of the ceremony, and Joseph Strang, Tribal Historical Preservation Officer, blessed the food, which was catered by Diamond Mountain Casino and Hotel.
This year's graduates are Christian Torres, Damien Crosno, Elijah Wheeler, Emberlynn Amador, Koda Merino, Makau Michel and Sumim-Po Joseph.