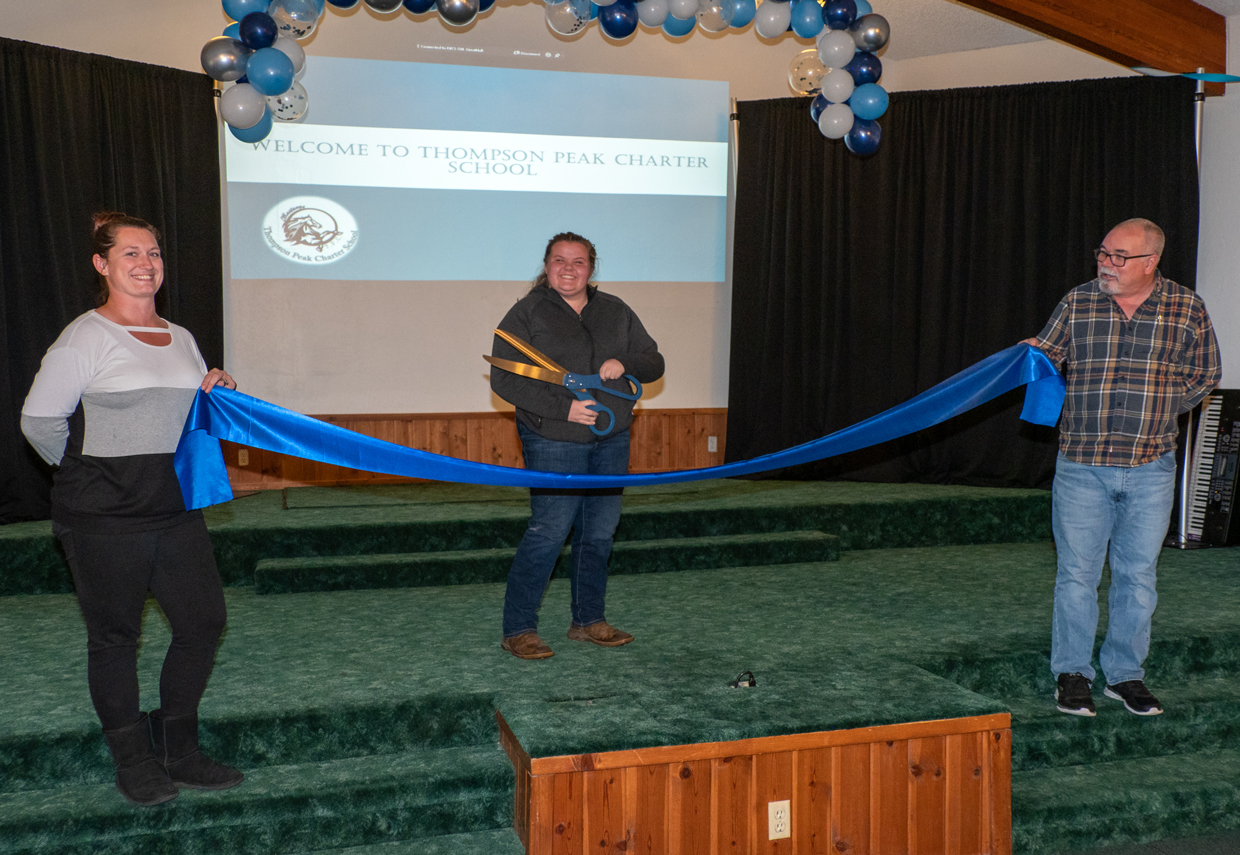 It's official! At the end of October Thompson Peak Charter School closed escrow on their building at 995 Paiute Lane, making it the school's new permanent home. To celebrate, they held a brief ribbon-cutting ceremony and ice cream social on November 8th.
Thompson Peak Charter School offers classes for students from Transitional Kindergarten through 12th grade with a blended model of independent study and small group instruction.
Site Administrator/Principal, Stephanie Preston opened the ceremony, and was joined onstage by two TPCS teachers, Jennifer Kirby and Christian Sakellariou for the ribbon cutting. Rebecca Kirklin, a current senior at the school, Ambassadress of Lassen County, and the daughter of board member Stacy Kirklin, used giant scissors to do the honors.
"Each student, in collaboration with the teacher and family designs a personalized plan to meet the student's goals and to master the California State Standards with a maximum of student agency and engagement," explains TPCS Clerical Assistant Jenn Roshau.
"Courses are aligned with standards and are expressed in student friendly "I CAN" language. Choices of online courses, traditional textbooks, project-based lessons, and other identified opportunities provide the foundation to master standards. Students then provide evidence to document mastery before progressing."