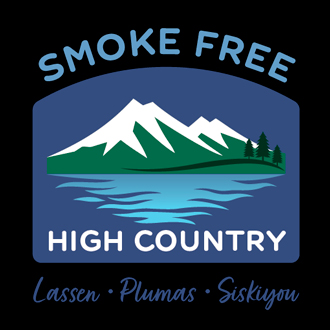 Lassen County's Behavioral Health department has adopted a 100-percent smoke and tobacco-free policy as a way to increase support for clients who want to quit.
"This policy covers all behavioral health and wellness center properties. Chewing tobacco, cigarettes, vapes, and all other forms are included," explains Alex Taylor, a Healthcare Coordinator for the Smoke Free High Country Project, part of the California Health Collaborative.
"Lassen Behavioral Health will decrease health inequities by increasing tobacco screening and treatment access."
Tobacco and nicotine use will simply no longer be permitted.
"This is a huge leap towards building a healthier community," says Taylor. "Tobacco has a long history of false advertising. Tobacco and nicotine target people with mental illnesses."
"Nicotine addiction is a major problem for mental health. Fortunately, quitting tobacco is as effective as antidepressants at treating anxiety and depression."
Quitting, explains Taylor, puts an end to the frequent nicotine withdrawals that addiction creates. Tobacco use is the most frequent cause of death in behavioral health clients.
If you want to quit, call 1-800-890-1668 for support.
The Smoke Free High Country Project partners with healthcare facilities, colleges, and policymakers to reduce tobacco use. To see how your organization can join the fight against tobacco, contact Smoke Free High Country's Project Director, Amanda Berryhill at aberryhill@healthcollaborative.org.