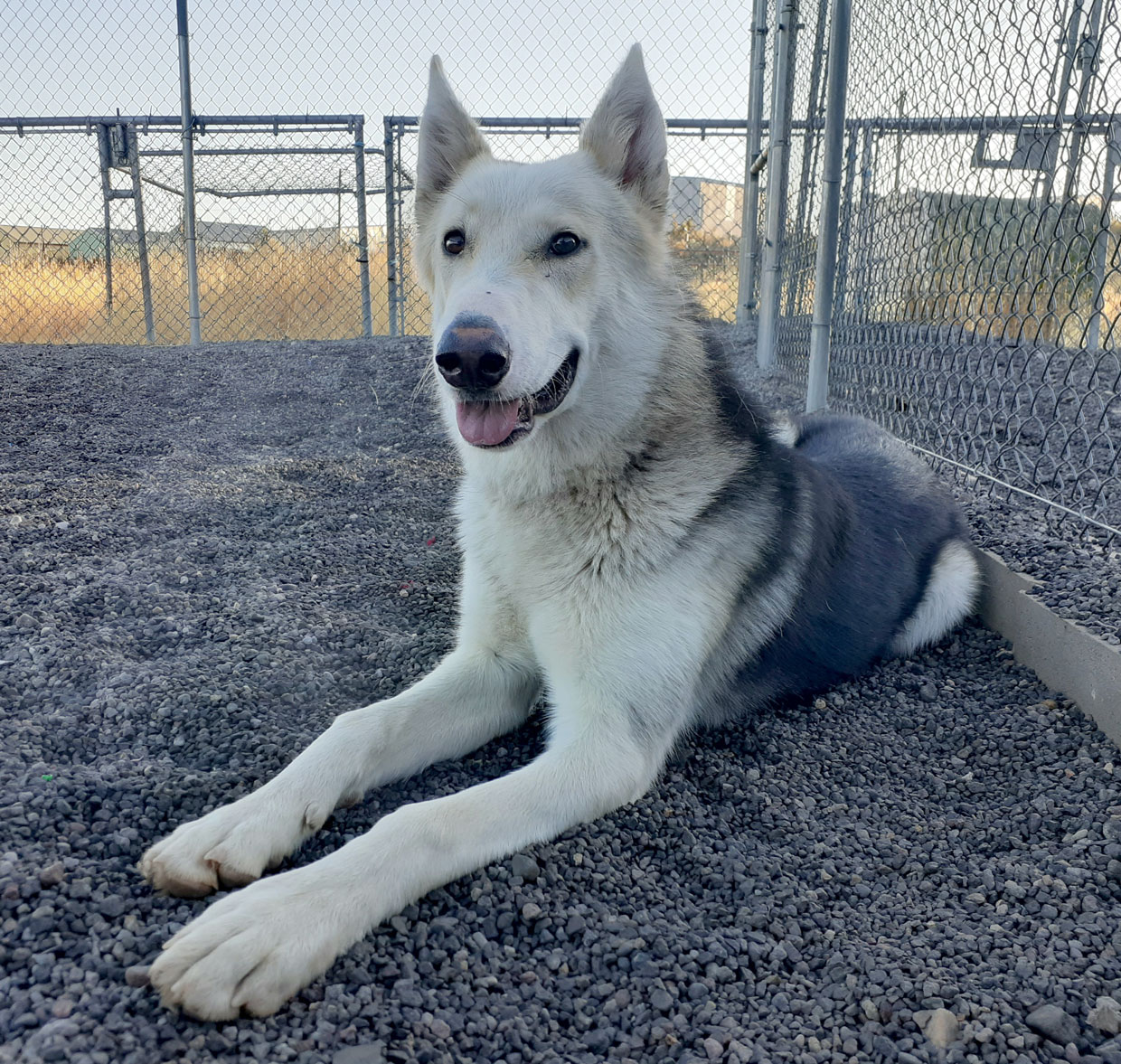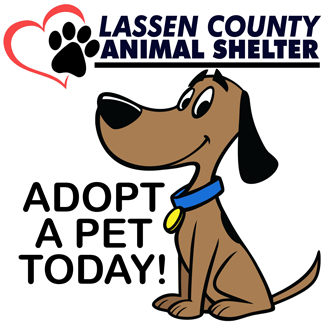 Dear handsome Jonny was surrendered to the Lassen County Animal Shelter due to his natural husky nature; he could not be contained. Huskies are notorious escape artists, so if you have an interest in adopting Jonny, please educate yourself on his breed. That way you will know full well what to expect of him.
He's a high energy dog that will need to be mentally and physically stimulated daily. If he isn't, Jonny will grow bored and restless. This typically leads to destructive behavior and Jonny WILL find a way to entertain himself. With that said, Jonny is a LOVE BUG. It can take him a little bit of time to warm up to you but once you have his trust he's all tail wags and smiles whenever he sees your face. He's submissive and loyal and looking for his forever family. Jonny enjoys hanging out in the cooler weather outside and racing up and down the fence line with other dogs.
This big, sweet boy is a husky mix and about 10 months old. He will be neutered, brought up to date on vaccinations, and heartworm tested prior to adoption. If interested in meeting Jonny, or other adoptable animals at the shelter, please call staff at (530) 257-9200.
Additional: If there are dogs already in the home, it is suggested that potential adopters bring them to the shelter to do a meet and greet with the new dog.
---
Featured animals at the Lassen County Animal Shelter are available for adoption on a first-come-first-serve basis. According to California law, all adoptable dogs and cats must be spayed and neutered before leaving our facility. If interested in adopting an animal, please contact the shelter directly.
Current shelter hours during the COVID-19 pandemic are Monday through Friday, 9:00a.m. to 3:00p.m. Closed Saturday and Sunday. You can contact the shelter at 257-9200.