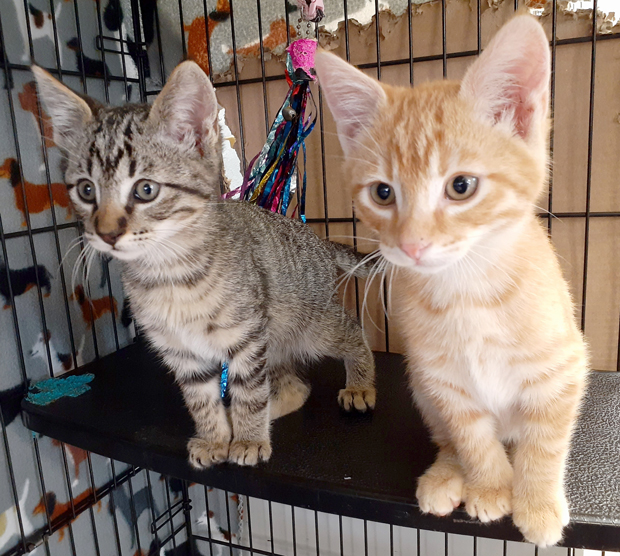 Lucifer and Cider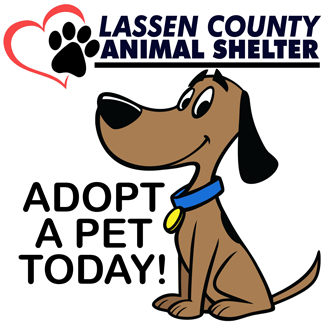 Double trouble brothers, Lucifer and Cider, are available at the Lassen County Animal Shelter. They are 8 weeks of age, vaccinated, and ready to find their forever homes.
These boys are too young to be neutered, so they will go home with fully paid vouchers from the Lassen Humane Society that will cover the cost of their procedures at Lassen Veterinary Services. New kitten owners will pay a $40 spay/neuter deposit, which they will get back once they provide proof to the shelter that their kitten has been neutered within the timeframe given to do so.
If interested in Lucifer or Cider, consider adopting both of them. These boys are full of spunk and energy. They love to play and entertain each other very well all day long. For more information on these boys or other adoptable animals at the Lassen County Animal Shelter, please call (530) 257-9200.
Reminder: In observance of Columbus Day, the Lassen County Animal Shelter will be closed Monday, 10/11.
---
Featured animals at the Lassen County Animal Shelter are available for adoption on a first-come-first-serve basis. According to California law, all adoptable dogs and cats must be spayed and neutered before leaving our facility. If interested in adopting an animal, please contact the shelter directly.
Current shelter hours during the COVID-19 pandemic are Monday through Friday, 9:00a.m. to 3:00p.m. Closed Saturday and Sunday. You can contact the shelter at 257-9200.