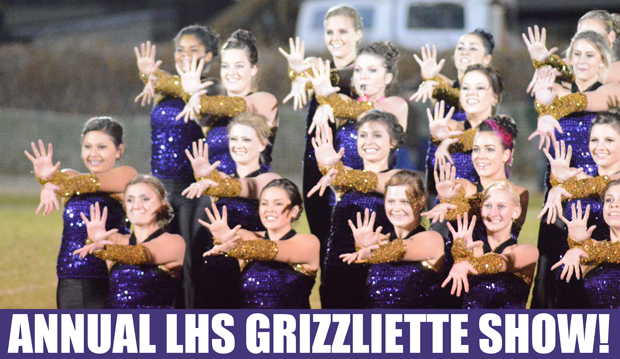 It's a big big show this Friday night at Lassen High School, with dance performances and appearances by the LHS Grizzliette Drill Team, LHS Cheer, the DV Drill Team and local dance studios including House of Dance and J and J Performing Arts.
The Grizzliette Show will be held in the big gym at 7:00p.m. on May 3rd, tickets go on sale at 6:00.
The cost if $5.00 for adults, $3.00 for high school students, $2.00 senior citizens and children K-8. Proceeds will help pay for uniforms and other drill team expenses.
Thanks to Scott Nordstrom for the cool Grizzliette photos!