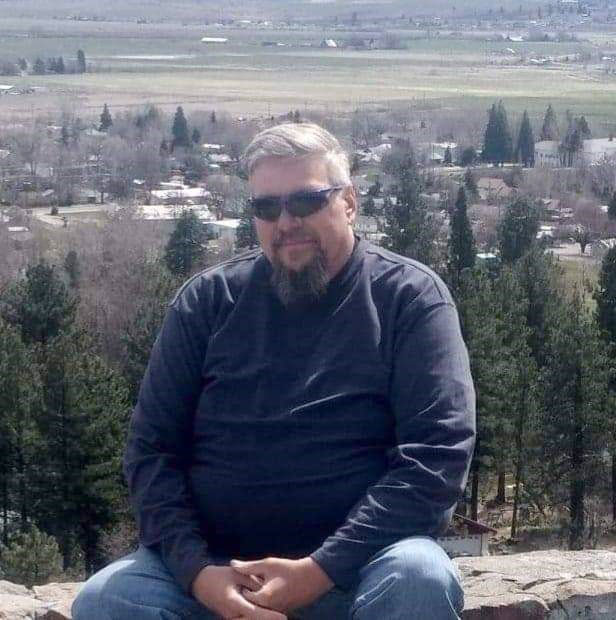 Dennis Alan Child
In remembrance of our Dad, Grandad, Brother, Uncle and Beloved Friend- Dennis Alan Child passed away Friday, May 13th, 2022. At the age of 57 in his home in Doyle CA.
Dennis was born in Orange County CA to Glen and Patricia Child on July 14th, 1964. Who he is now reunited with. He has three siblings- Brother Donald, Sisters Valorie and Victoria.
Dennis moved to Lassen County in 1975 where, in 1982 he started his family of five children, Lance A. Child, Adrian E. Child, Paden E.Child, Lynette A. Child and Corben J. Child.
In addition to his children, Dennis is survived by his Eight grandchildren- Andrea, Cameron, Brooklyn, Tira, Paden Jr., Jace, Vivian and Evangeline.
Dennis worked for the U.S National Forest for Lassen as a Lookout for lighting and fires. He then continued working for the federal government when he started his career at Sierra Army Depot in 2002, where he was the supervisor for 11 years over box and crate. Dennis retired from Sierra Army Depot In 2020 after 18 years of Civilian Service in the United States Army.
Dennis was a jack of all trades and a collector of everything. His hobbies were collecting cast iron, and old antiques, yard selling, and working on and restoring vehicles. He enjoyed the great outdoors and eclectic selection of music that could be heard throughout the day. He enjoyed good food and ice tea. He loved spending time with family and friends.
A casual celebration of life will be held at 464-400 Church Street Janesville CA at Janesville Park, on July 15th at 11:00am. The family will be there to welcome friends and relatives.