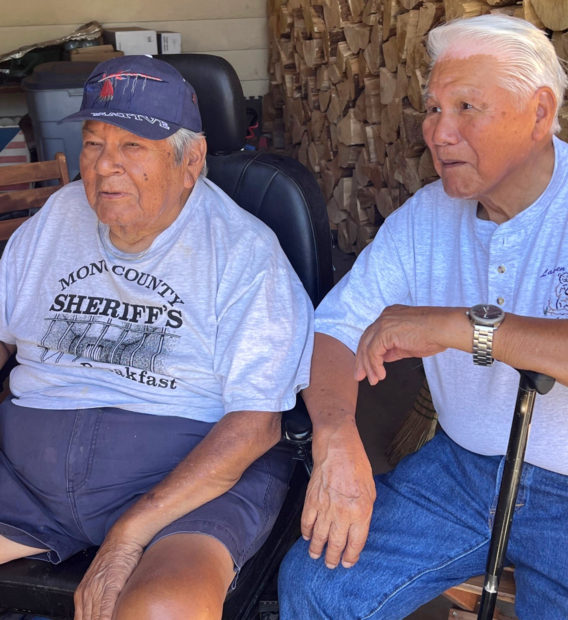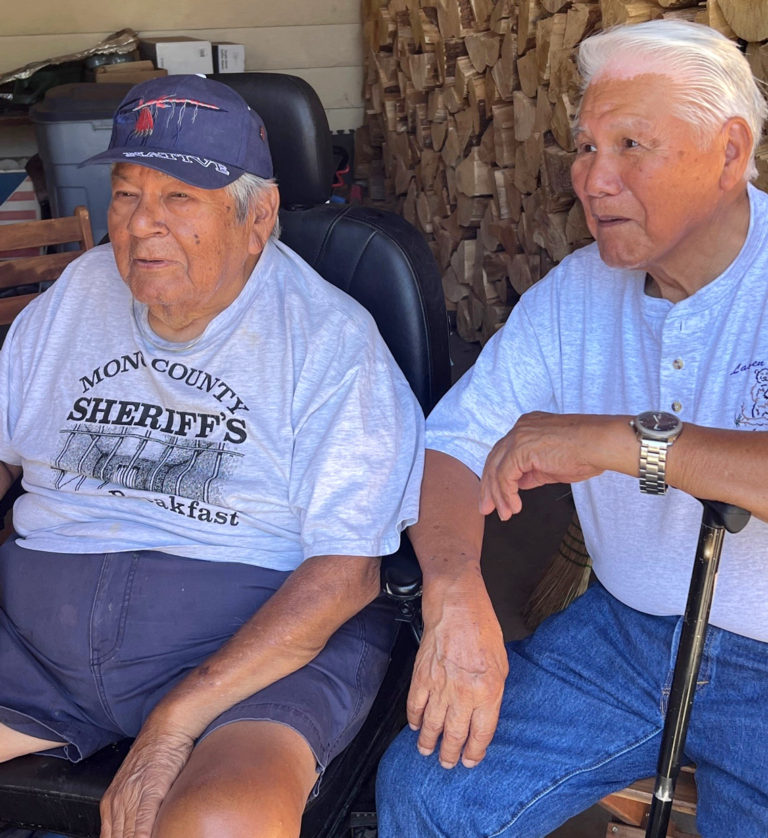 Eugene "Gene" Williams Pasqua honorably walked on this past Thursday, December 29, 2022, while in the comfort of his own home. His family and many friends will remember Gene as being larger than life and always willing to share colorful stories and historical insights with those blessed to spend time with him.
Gene was born on June 15, 1936, in Susanville, California, to Isabelle Williams and Hilarion
"Henry" Garces Pasqua. He grew up in Susanville, raised by his grandmother and father, took great pride in being American Indian, and embraced his descendant lifeways of the Pit River Paiute. He had many friends and family members throughout Indian Country and had been a well-known elder citizen of the Susanville Indian Rancheria and was loved by so many within his community. He enjoyed visiting with everyone he encountered and was always willing to help those around him. Gene spent many years dedicating most of his life to helping his fellow tribal people.
Gene is preceded in death by his wife, Geraldine Pasqua, a daughter, Lori Pasqua, both of his parents, brother Gilbert Pasqua, and many other family members. He is survived by one
brother, Clarence William Pasqua, of Bartlesville, OK, two grandchildren, a great grandson,
many nieces and nephews, as well as many other tribal family and friends. In the last few
years, Gene was especially close to Robert Joseph and his family, who became his most
steadfast support. He was also taken care of by the Lassen Indian medical staff, with special care provided by Cecilia Granados- Aguilar and Dr. Milligan.
Gene Pasqua was a proud veteran who enlisted in the United States Marine Corp in 1953 and served bravely overseas in Japan and Korea before being honorably discharged in 1956. Gene saw his time in the marines as an opportunity to grow up and educate himself on dealing with grown men in difficult situations. He would spend many years involved in VFW groups and enjoyed being able to guest speak at various events retelling his stories of service.
Gene initially spent time working with the US Forest Service as a Fire Crew Foreman before
finding his lifelong calling of serving other tribes and their members; this type of work ultimately panned across many decades. He spent a significant amount of time working for the Inter-Tribal Council of California, Inc., which was dedicated to programming development that advanced the economic, educational, cultural, legal, and social status of all Native Americans in California. He served many roles with the Inter-Tribal Council, always advocating for California Native Americans. One particular statement he wrote while serving as the Executive Director summed up his advocacy goals " We must demand that the federal government live up to their trust responsibility to Indian tribes. We cannot let them fall short of their moral and legal commitment to our people." Gene's work motto was to always do for the betterment of those he served.
His last few years of service included serving his Rancheria as the coordinator of their Indian Child Welfare program, which provided services directly to children and families of the Rancheria. His supportive work focused on serving the most vulnerable tribal members, the children and their families. Gene also served on numerous boards through the years, always championing for the best interests of those he was working with and for. He received many accolades through the years for all he helped accomplish while working within the tribal communities.
Gene was a proud Pit River Paiute who has left a legacy of passionate warrior work for all
California tribal people. He touched so many along the way and helped pave the way for many. He will be greatly missed by all those who loved and cared for him.
A special memorial service will be held on Wednesday, January 11, 2023, at the Susanville
Rancheria Gym starting at 11:00 a.m. There will be an open viewing held from 9:00 – 10:30 a.m. prior to the services.