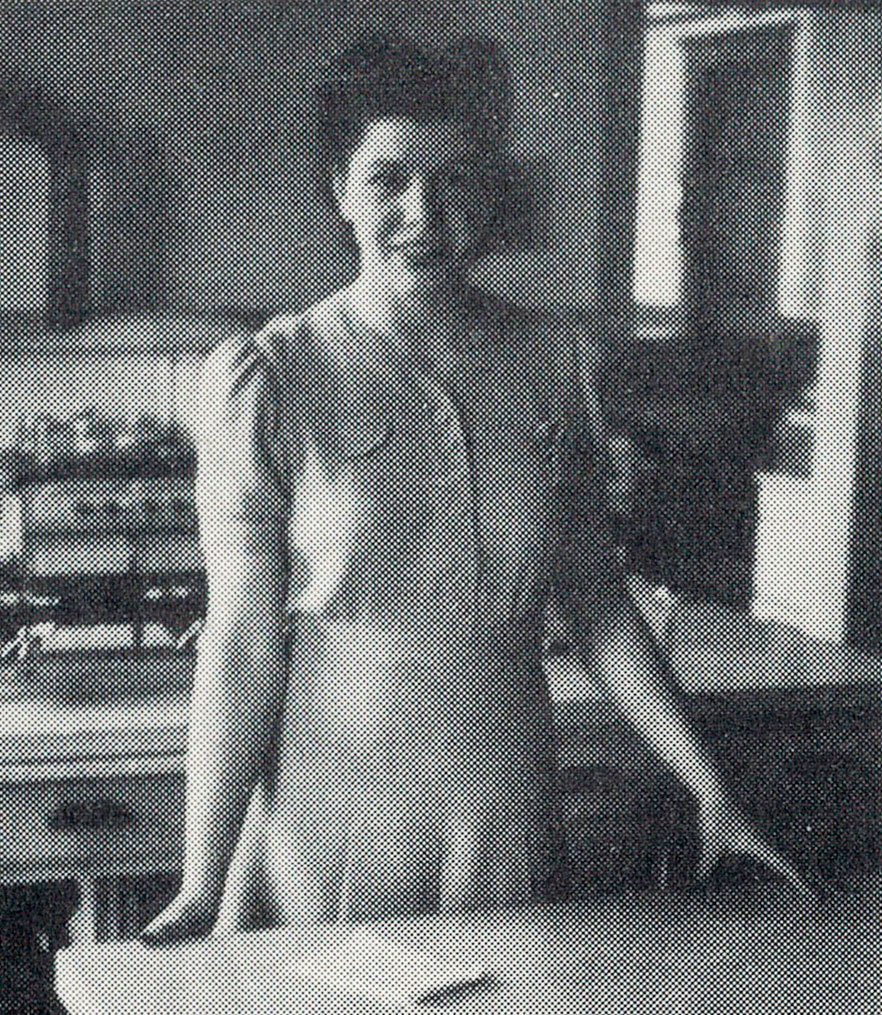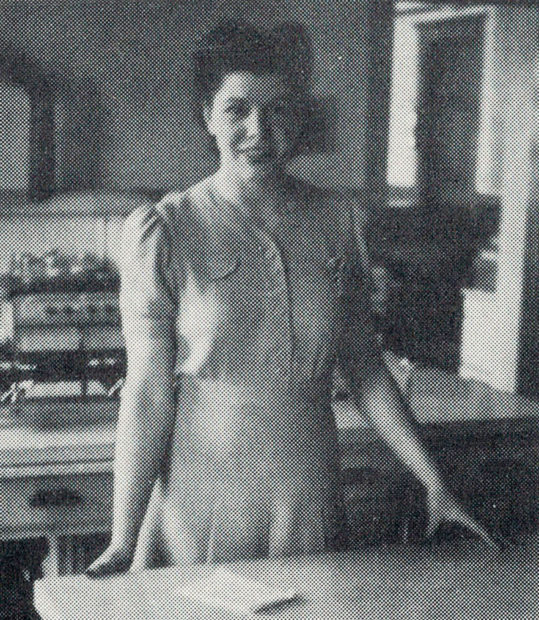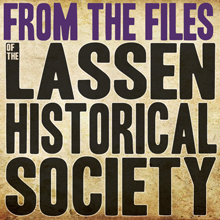 by Susan Couso
Time has a way of changing things, usually for the better, but we need to set aside our chrono-centrism to understand that even in previous eras, most people were trying to do what was best.
Many times, we look back through history and see things that were just plain 'wrong', at least they were wrong by today's standards. But people were taught by the older generations to think in a certain way, and it's much easier to just let things be.
Take the problems facing Alta Wageman Jensen. Alta was born in 1919 in Butte County. She was a bright girl and excelled in school, but she faced the discrimination and prejudices that every female of her time found. Women had a certain place in the world.
Alta graduated from Chico State College, which many considered to be a 'waste' for a girl, whose purpose in life was to marry, keep a pleasant home and give her husband strong healthy children. But for Alta, an education was essential. She planned on teaching, which was a noble and proper occupation for a woman… until she married. And that was Alta's problem.
In 1939, Alta secured a position teaching Homemaking at Lassen Union High School and Lassen Junior College.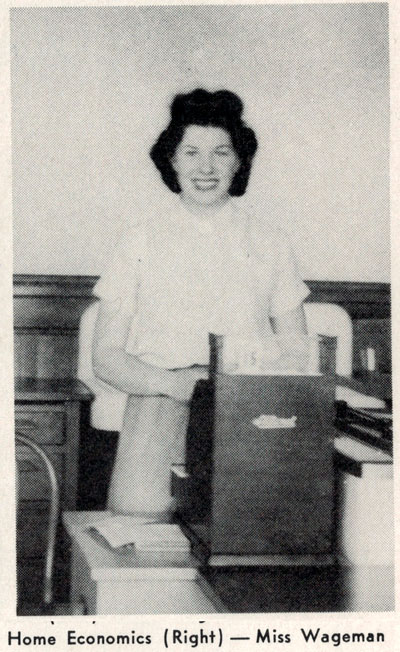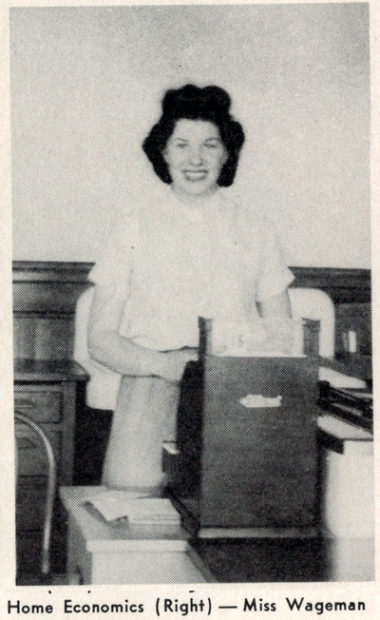 At Lassen High, Alta Wageman was well-like by her students, the faculty and staff, but it wasn't long before the pretty, pleasant, educated young woman fell in love.
Her love was a young local fellow named Jud Jensen, and the two planned a life together. On Christmas Day in 1941, eighteen days after the attack on Pearl Harbor, Alta Wageman and Jud Jensen were married in Durham, Butte County.
The bride walked down the aisle with her father, dressed in a soldier blue suit with matching accessories and carrying orchid roses and gardenias. The chapel was decorated with evergreen boughs, red berries, white calla lilies and candles. The maid of honor wore black and carried gardenias and violets. It was a beautiful wedding.
After their honeymoon in San Francisco and Yosemite Valley, the newly married Mr. and Mrs. Jensen returned to Susanville, where Jud owned a hardware store, at 727 Main Street, with his brother Abe. Alta returned to teaching Home Economics at Lassen High School, and that's where the trouble began.
Back in 1937, the Lassen Union High School District had implemented new rules, and among them was the 'Anti-married Teacher Rule'.
Female teachers could not be married or engage in 'unseemly' conduct. These 'anti-married teacher' rules swept throughout the nation in the 19th and 20th centuries. Many schools had strict guidelines concerning the teaching position; teachers must stay at home between 8:00p.m. and 6:00a.m. unless at school functions, no smoking or drinking beer or whiskey, no bright colors could be worn, teachers must wear at least two petticoats and of course they had to clean the classroom.
This is a small sample of the restrictions in most areas, plus, female teachers could only make 5/6 of the wage that a male teacher was paid.
The anti-marriage rules centered around the fact that 'people' didn't want their children to see a pregnant teacher, and of course, babies followed marriage, at least in the 'good old days'.
Most of these people were concerned that their children might believe that a teacher would, "behave that way." Imagine the snickers and giggles in the classroom! 'Decent' women kept their pregnancies secret for as long as possible, and then stayed home, 'confined' during the last months.
The big secret as to how babies appeared in the world confused many a youngster, but the true 'facts of life' were seldom discussed.
So, Alta Jensen, new bride, was fired from her job at Lassen Union High School and Junior College, and the protests began.
The Lassen Union High School Board of Trustees met in Special Session on May 13, 1942, to deal with the protests. Resolutions from throughout the community had been sent to the board, and a public 'squabble' continued all over the valley. President J. A. Brown offered any interested parties a chance to comment and comment they did. Over 50 interested citizens showed up for the meeting.
At the very least, they said, the anti-marriage rule should be abolished during the war.
It was learned that Jud Jensen was to be called up for active duty in the armed forces, along with his brother. The Jensen boys, who were heading off to fight for their country, had to close their hardware store in preparation.
Even with all the protests and testimony, the Board of Trustees voted to uphold their former ruling.
But, as it happens, there was an election to be held. Leonard Franklin Dozier, incumbent board member, was up for reelection. In a campaign to show the Board of Trustees how the community felt about their outdated and irrational rules, two concerned citizens, Charles Clemment Doyle and James Clyde McQueen challenged Dozier for the open seat. Pamphlets were distributed throughout town urging people to write in Doyle's name.
The votes were tallied, and the results were telling. Clem Doyle 257, Jim McQueen 380, and current member Leonard Dozier 141. The people had spoken.
On June 1, 1942, the Lassen Union High School Board of Trustees met again. At this meeting they rescinded the 1937 anti-marriage rule in a 3 to 1 vote. But they refused to reinstate Alta Jensen.
A new head of the Home Economics Department, Miss Dorothy McBride, was chosen by the board of trustees, and began her job in the fall.
---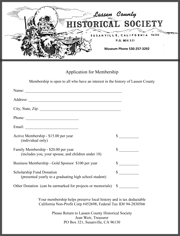 If you are a fan of our weekly history stories you should join the Lassen County Historical Society! It's a fun way to be a part of our county's rich history. When you sign up, you'll receive regular Historical Society newsletters with interesting stories and information. Membership is open to anyone with an interest in area history.
Through your membership you help preserve local history. You can download a membership application by clicking here.