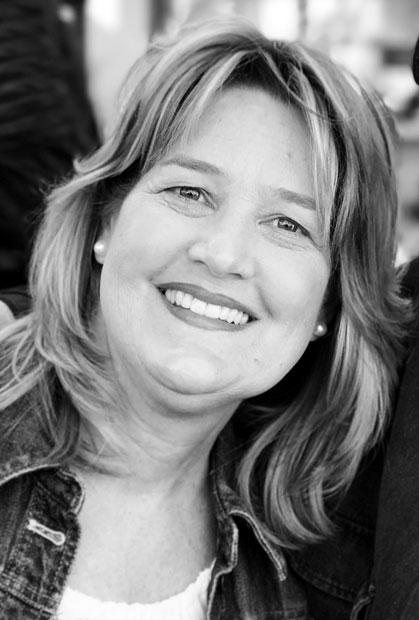 Janet Porter
Janet Porter, 58, of Susanville, California, died peacefully on December 29th, 2021, at her home after a 5-year battle with breast cancer.
At her request, no public service will be held.
Janet was born November 15th, 1963, in Susanville, California, to Dick Uptegrove and Joann Uptegrove.
Janet spent a majority of her youth at her family's cabin at Eagle's Nest in Eagle Lake, California enjoying swimming, sun-bathing, and the wilderness. Janet met her husband, Sam Porter at Lassen High School in 1981, Janet completed High School as a 4th generation Lassen High School Graduate and was a member of the Lassen High Alumni Association.
Janet and Sam married June 24th, 1989 and moved to Sacramento, California and started a family. Janet and Sam had three children, their son Bryce, and daughters Elisabeth and Laura. Janet and Sam moved back to Susanville in the year 2000. Janet was a devoted mother, Janet's greatest love was her family. And all her children were proud to call her mom.
Janet could accomplish anything she set her mind to. Janet obtained her Bachelor's of Science Degree from California State University, Sacramento in Health and Safety Studies. Janet pursued her passion for health and continued her education at Loma Linda University and received her Master's Degree in Public Health in 1995.
Her passion for public health led to her career at the Health Education Council as a Program Director, where she traveled across the country to advocate for tobacco and childhood obesity prevention. Janet was a member of multiple national organizations including Freedom from Smoking, Alliance for Childhood/Adolescent Obesity Prevention and Weight Management, and Stop Smoking with Us. Janet's research went on to be published in the Public Health Journal. Janet finished her career at the University of Nevada, Reno as a Training Coordinator for the Center for Applied Substance Abuse Technologies, after a fruitful career Janet retired in October of 2021.
Her interests included family, gardening, reading, and home improvement. She devoted much of her time and energy as a mother to her three children.
Anyone who knew Janet was touched by her kindness, compassion, and generosity.
Janet is survived by her husband Sam Porter; son, Bryce Porter; 2 daughters, Elisabeth and Laura Porter; and mother, Joann Uptegrove.
In lieu of flowers, the family asks that you make a donation to the Lassen High School Alumni Association.