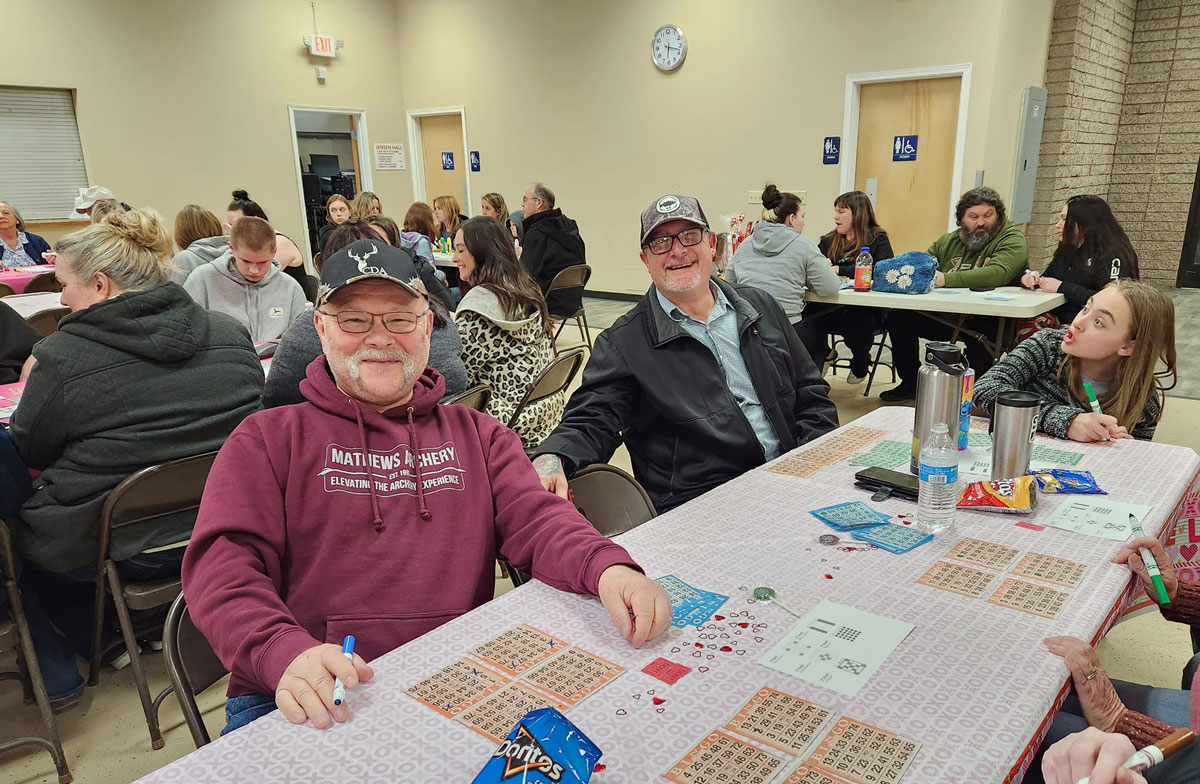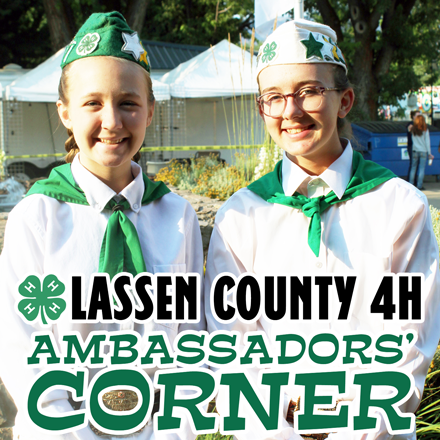 by Lily Ammon and Maddi Johnson
Goodbye Febru-buried! So much snow!
Our Sweetheart Bingo to benefit the Susanville Blue Star Moms was our largest Ambassador event to date! More than 160 community members joined us for two hours of bingo madness and won some really amazing prizes.
Our local businesses give and give and we encourage everyone to support them back by shopping in their establishments.
Sweetheart Bingo Sponsors: High Desert Flower Company, Milwood Florist, Joe's Coffee Shop, Whispering Wolves Photography, Mary Kay – Cary Ehlrich, Sierra Theatre & Uptown Cinemas, Side Iron BBQ, Lassen Ale Works & The Boardroom, MLJ Show Cattle, Bitterbrush Apiaries, Susanville Pizza Factory, The Lepe Family, Merry Morsels, Jason Ingram District 5 Supervisor, Honey Rae's Bakeshop, Elevated Cakes, Jamie Radman – Scentsy Consultant, and Benson's Humble Homestead.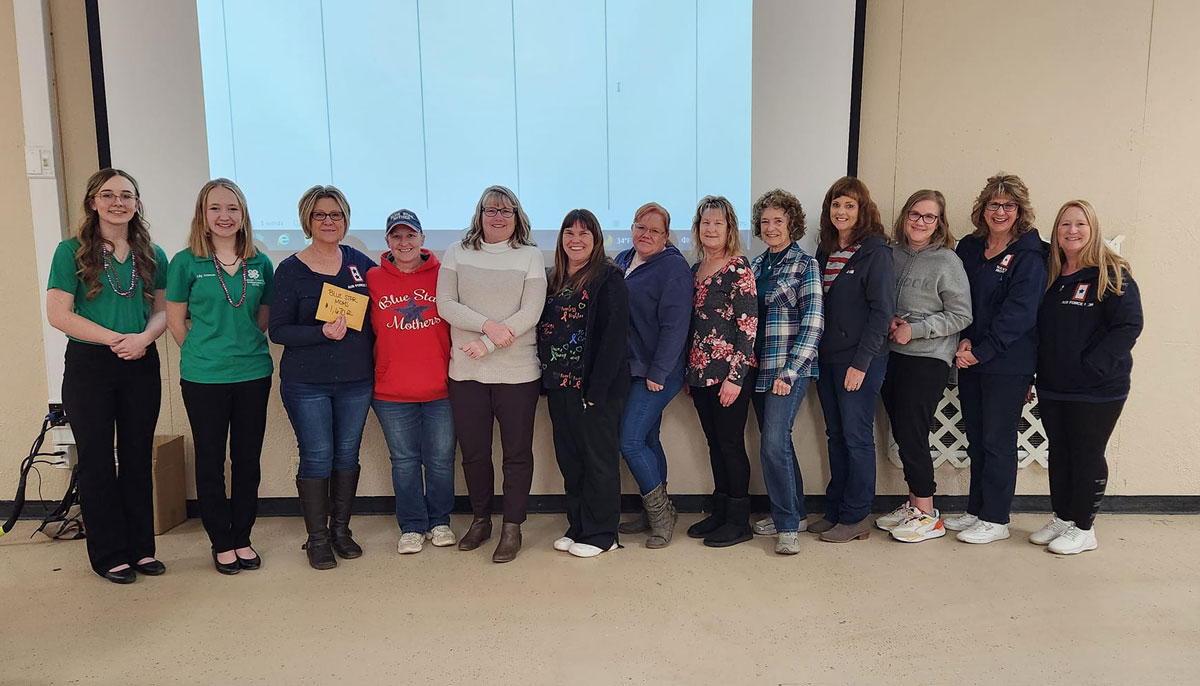 Drumroll please, we raised $1,670 for the Blue Star Moms! They will be using those funds to pay for postage on packages mailed to our local deployed and stationed military.
What are the 4-H Clubs in Lassen County up to this month? Members that show beef cattle at the fair will be officially weighing in their project animals this month. Sheep, swine and goat members will be preparing for their animals to come home, or enjoying their new friends soon!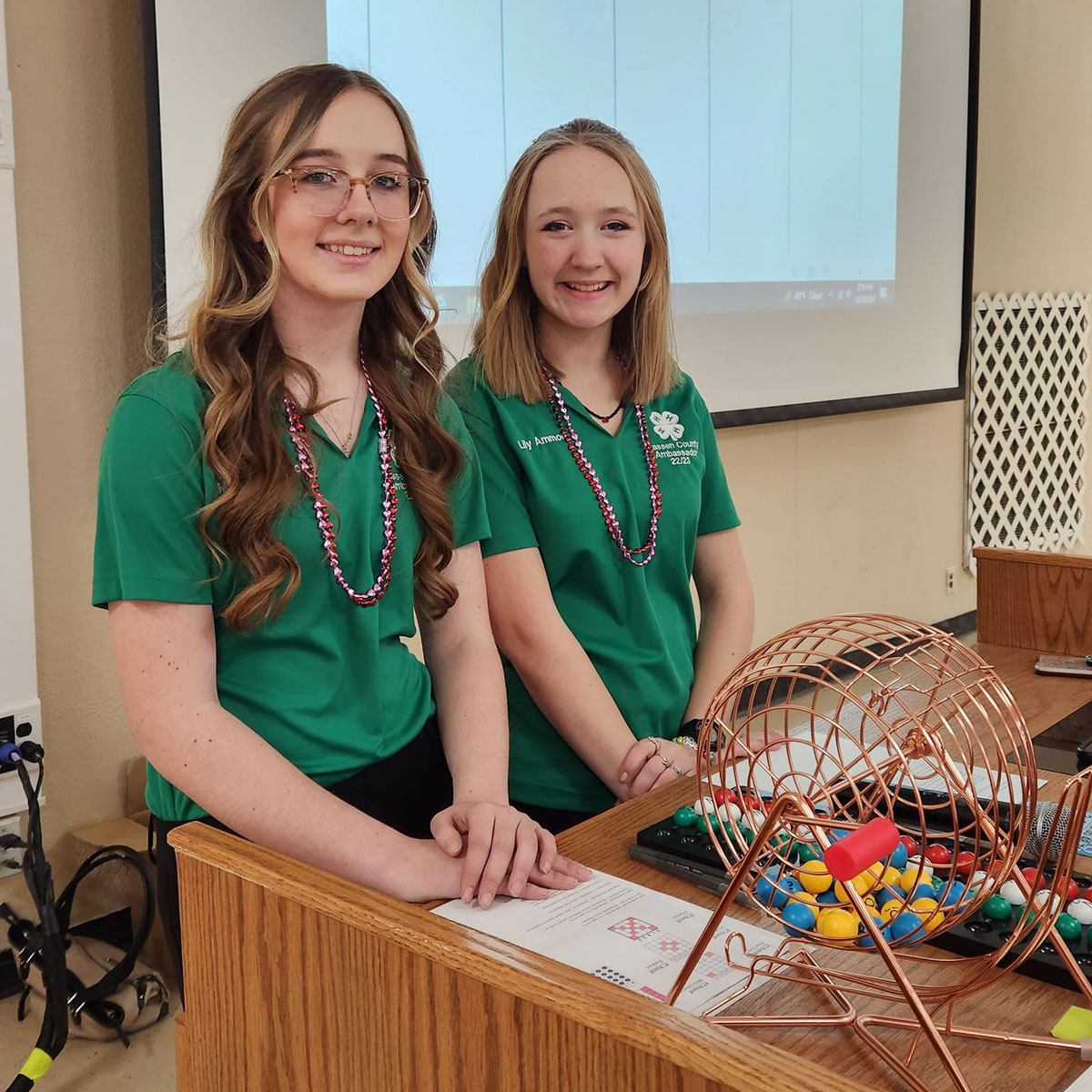 The Forever 4-H Drive-Through Dinner will be held on April 19th from 4:30-6:30pm. The menu consists of pulled pork, ranch beans, cole slaw and a brownie for $15/plate. Tickets will be available pre-sale only (sales will go until 4/17).
You can purchase tickets from any 4-H member or at the 4-H Office at 707 Nevada Street.
All the funds raised from this event will go towards funding the future of our 4-H Program.
As Ambassadors we have one more family game night to complete our project. We will be hosting Forever 4-H Bingo on Monday May 15th at 6pm in Jensen Hall. All money raised will be donated to the Lassen County 4-H Program. We have a 200 player limit! You can buy as many bingo books as you want (all five rounds of bingo are in one book). The books are $5.00/each.
We have enjoyed paying it forward to the different organizations in our community and hope that you will find it in your hearts to support 4-H!