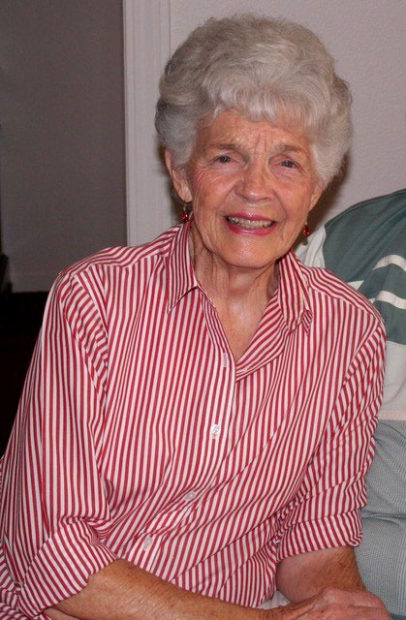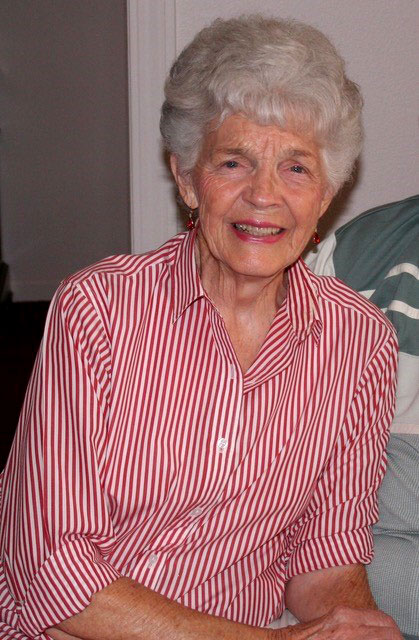 Lillie Lorine (Howard) Cleese, 95, passed away peacefully in Reno, Nevada, on July 12, 2022. She was born at home on the family farm in Caney, Kansas, on August 19, 1926, the
eldest of two children born to Beatrice (Sanders) Howard and Arthur Wrex Howard.
Lillie's younger brother, Wrex, was born the following year in December of 1927. August
of 1929 marked the onset of the Great Depression and history was made in October of that
year with the infamous Black Tuesday Stock Market Crash. To make matters worse, farms
in the Great Plains were failing and "The Dust Bowl" impacted those already in dire straits.
By 1930, the Depression had deepened and many people were struggling to make ends
meet. For these reasons, Lillie's family auctioned off their small farm, livestock and
possessions for pennies on the dollar to fund the family's relocation to California in 1931.

Canned fruits and vegetables, smoked meats, some clothing, and necessary housewares were all packed into the back seat and floor of their old Graham Paige Touring car. A platform of blankets covered the top of all the packed "essentials" in the back seat, and Lillie, her mother, and brother Wrex sat or reclined on top of the blankets, while her father and two uncles occupied the front seat. There were no freeways in those days, and the trip to California was many days long, dusty and arduous. Upon their arrival in California, Lillie's family paused their trip briefly to visit relatives in Southern California, but eventually settled in Aldercroft Heights in the Santa Cruz Mountains.

In later years, Lillie's family relocated to Atherton, where Lillie's father was employed as a carpenter and caretaker for several local estates. Eventually, the family relocated to Palo Alto when Lillie was a sophomore in high school. She soon became active in her new community, made many friends, and began dating a young man from her neighborhood named John Cleese. As their relationship became more serious, World War II broke out, and John was drafted into the Navy. Those were bleak and lonesome months for Lillie as she waited for John's military obligation to end. They were finally married on September 8, 1946, after John was discharged from active military duty. The couple went on to have six children, as well as a foster child who lived with them as one of their own. John and Lillie made their home together, first in Los Altos, California; then in Sunnyvale, CA; then Chico, CA; then Paradise, CA; and finally, Susanville, CA.

Through the years, holiday celebrations, as well as impromptu and planned family gatherings were generally held at John and Lillie's home. They both coveted the time they spent with their children, their children's spouses, grandchildren and great-grandchildren. Lillie was an excellent cook and homemaker, and a trusted confidant and advisor. She was true to her friends and was loving and giving to her family. She loved little dogs and she found great comfort in having a lap dog in her later years, particularly after her husband, John, passed away.

In addition to her parents, Lillie was predeceased by her husband, John, in 2013; a son Wrex in 2016; and a daughter, Susan (Bristow) in 2019. She is survived by her brother Wrex Howard of Chico, California, and her surviving children include Nancy VanSiegman and husband Rob of Palmer, Alaska; her daughter Beverly Askey and husband Jerry of Susanville, California; her son David of Shady Cove, Oregon; her daughter Kathleen Simonsen and husband Mark of Sacramento, California; and her daughter Pat Santos of Magalia, California. In addition, she leaves 20 grandchildren, many great-grandchildren, great-great-grandchildren, and numerous nieces and nephews.

She will be interred next to her husband, John, at Diamond Crest Cemetery in Susanville, California. A Celebration of Life will be held at a later date.