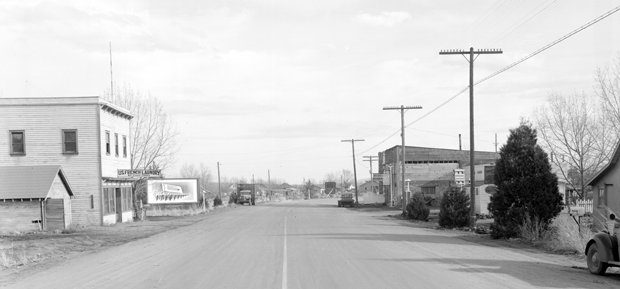 New Alleyways Occupy Council
August 18, 1945
Acquisition of new alleyways and much miscellaneous business occupied the Susanville city council Monday night.
An alleyway 30 by 150 feet, lying east of the Veterans' Memorial Hall, was bought to connect Main St., with North alley. Negotiations are underway with Deal & Davie to buy a 40-foot strip between the alley and the Roop's Fort property.
A building lot south of the court house was sold to Mr. and Mrs. D. J. Fountain.
The council approved Clyde Deal's subletting his airport rights to Ray Knickrem, Jan G. Gardner and Catherine R. Kane. The permit runs for six months.
Other business included discussion of proposed licenses on juke boxes. Action was deferred. Chief W. O. Long reported that he had removed the city's one pin ball machine.
The city attorney was instructed to draft and present at the next meeting an ordinance on licenses for frozen food lockers.
The city will buy 100 feet of one-inch rubber and 300 feet of 2 ½ inch fire hose. The oldest 300 feet on hand will go to the Paul Bunyan fire truck which will then be ready to assist the city truck.
The city engineer was authorized to burn weeds on vacant lots and charge the owners for the work.
A signal call system for the police officers is being investigated.