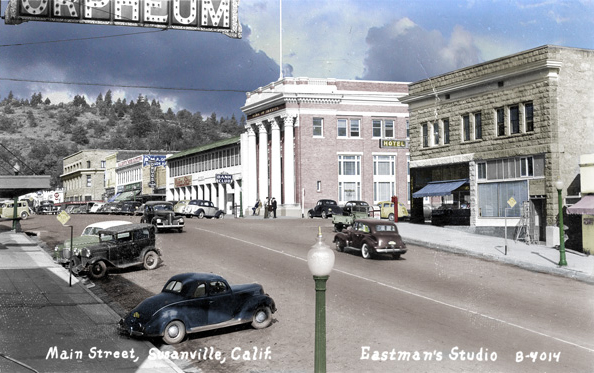 Seven Are Held in Susanville Raid
March 24, 1929
Seven Susanville alleged bootleggers were haled into justice court today on warrants sworn out by federal officers. Fines amounting to $1,400 were assessed against four and three asked time for pleading.
C. Sanchez, proprietor of the Rio Vista Hotel, paid $300 for possessing wine and whiskey. William Walters paid $225 of a $400 fine on a possession charge.
Billy Gomey and Frank Rodger could not pay fines of $350 each. P. Manfredini, Mario Larrea and the Commercial Hotel are to plead later today.
The arrest were made through undercover men. Miss Helen Knight of the Rio Vista Hotel was bound over to superior court for possession of narcotics.