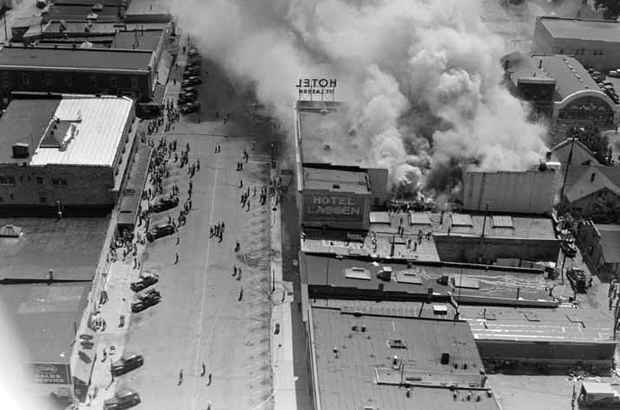 New Susanville Hotel Inspected
May 20, 1949
About 2,000 visitors crowded through the rebuilt Hotel Mt. Lassen on its grand opening day last Saturday.
Construction of the rebuilt hotel is of concrete with concrete block walls for the first two floors, completely fireproof. Thirty-four hotel rooms have been completed, and eight more are to be finished next month.
A corporation of local men bought the hotel from Mrs. Frank Coffin and Mr. and Mrs. Fred Abbay last year when it was about a third rebuilt. The new owners are Albert Brantley, Kenneth R. Doyle, Joseph Diggle, Donald P. Cady, R. L. Attaway and Evan Chappius.
Hotel Mt. Lassen burned July 24, 1947, for an estimated loss of three-quarters of a million dollars. The fire of undetermined origin started about 9 a.m. in the basement.