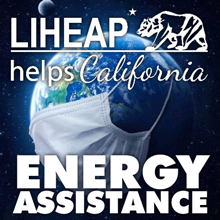 Lassen Economic Development Corporation has Low Income Home Energy Assistance Program funds available to help with heating costs for low income households in Lassen County. Residents may be eligible for a payment ranging from $198 to $750 to be sent directly to their propane, kerosene, natural gas or electricity company on their account.
"We want to make sure that any household that normally would not qualify for our program are aware of our services and take advantage of them during the COVID-19 crisis," explains Lassen Economic Development Corporation Executive Director Jodie Gunn.
"Eligibility is based on the last 30 days of income so while some may not qualify now, they can apply in the coming weeks when their household income is reduced."
To qualify your monthly gross income must be:
Household of 1 $2296 and under
Household of 2 $3003 and under
Household of 3 $3710 and under
Household of 4 $4417 and under
Household of 5 $5123 and under
Household of 6 $5830 and under
"We would also be happy to give you more information or answer any questions you may have."
Please call the LIHEAP office at (530) 256-3531 to request an application be mailed to you. The agency's office is closed during the COVID-19 pandemic.