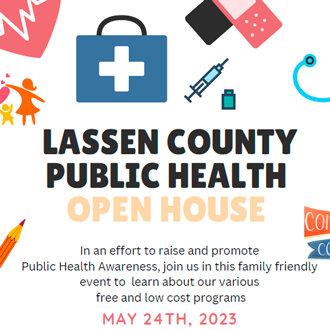 In an effort to raise and promote Public Health Awareness, the Lassen County Public Health Department is inviting everyone to join them for a family-friendly open house event on May 24th.
Everyone will get a chance to learn about the department's various free and low-cost programs during the open house, which runs from 2:00 to 5:00p.m.
While you are there you can take advantage of back-to-school immunizations, free popcorn and drinks, bubbles and balloons, games and prizes. You can even make a human powered smoothie with the help of the Public Health Smoothie Bike.
Public Health is located at 1445 Paul Bunyan Road, Suite B. For more information about the event please call 1.530.251.8183.