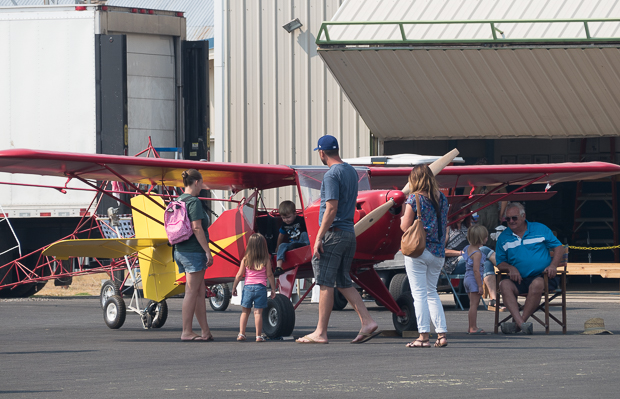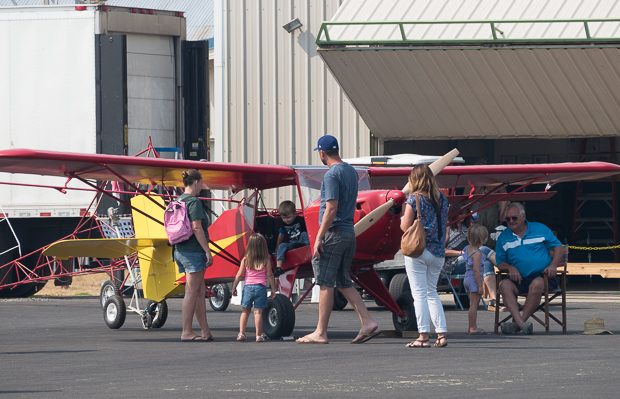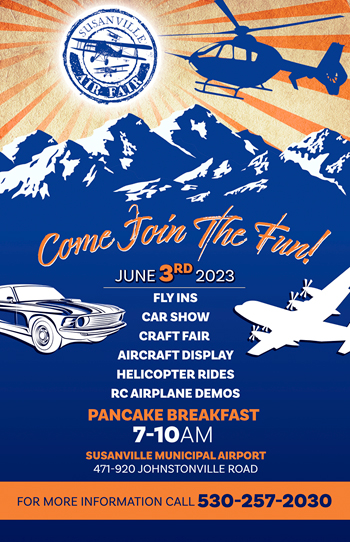 Calling all aviation enthusiasts! Everybody is invited to come join in the fun next Saturday, June 3rd, for the annual Susanville Air Fair, featuring neat airplanes, classic cars and a host of fun activities for the whole family.
The event will feature fly-ins by pilots and aircraft from all over the west coast, an aircraft display and remote-control airplane demos.
According to organizer Steve Datema, the Confederate Air Force out of Reno will bring an N3N, an L19 and possibly a Stearman.
Beiber Helitac and the California Highway Patrol will be there with their aircraft on display.
The day begins with a pancake breakfast from 7:00 until 10:00, and food and beverages will be available on the field during the show.
Air Shasta will be on hand for their popular helicopter rides around the valley, giving fairgoers a unique perspective of the airport for a small fee.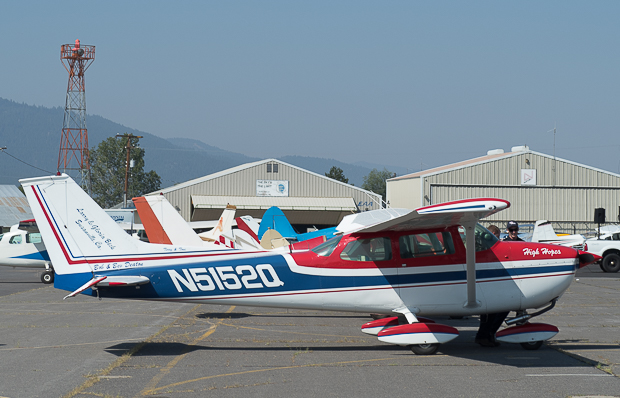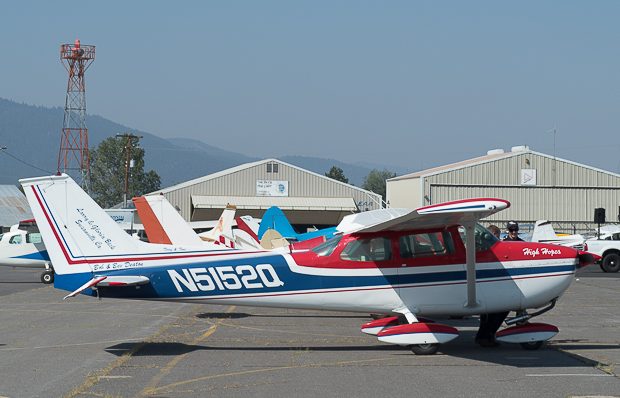 Classic cars will be on display right next to the planes on the tarmac, and this year also sees the return of the popular yearly Craft Fair.
All proceeds from the event will fund aviation related scholarships and activities by the local Experimental Aircraft Association.
Remember this is a great photo opportunity so charge up those batteries and bring your cameras.
The Susanville Municipal Airport is located at 471-920 Johnstonville Road.