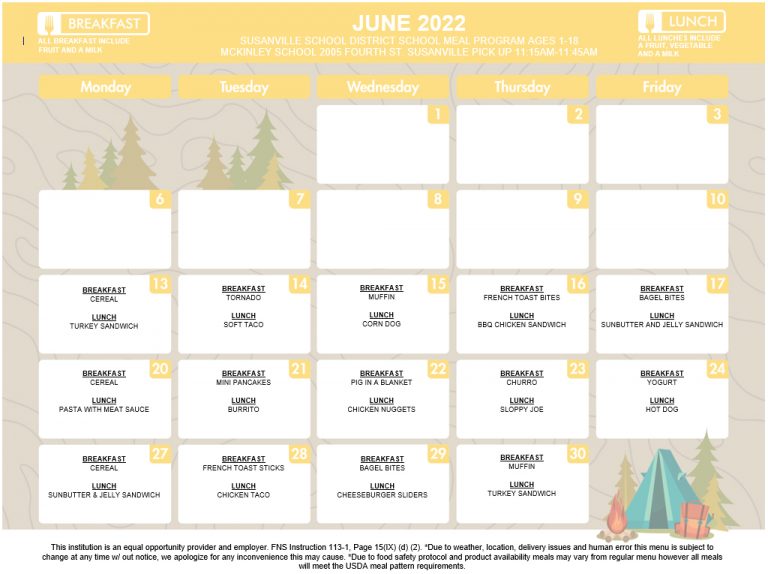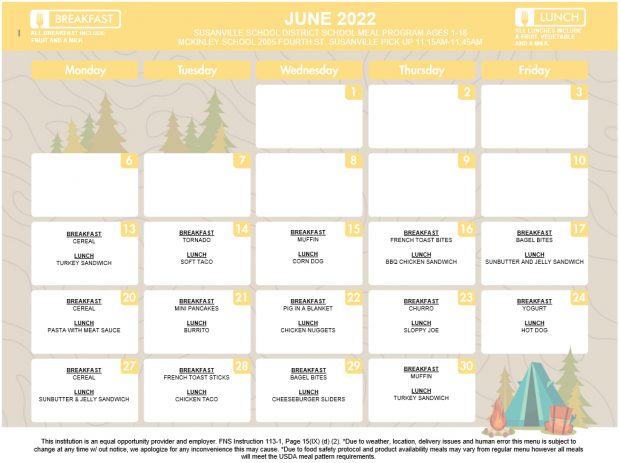 All month long the Susanville School District will be offering two free meals a day to any child between the ages of 1 and 18.
Students will receive lunch and a breakfast for the following day.
McKinley School, at 2005 Fourth Street, will also be open Monday through Friday from 11:15a.m. until 11:45a.m. for meal pick up.
Based on USDA meal requirements the child must be present to receive meals. This means that parents will not be able to pick up meals without their children present.
The program will run until July 29th, 2022.