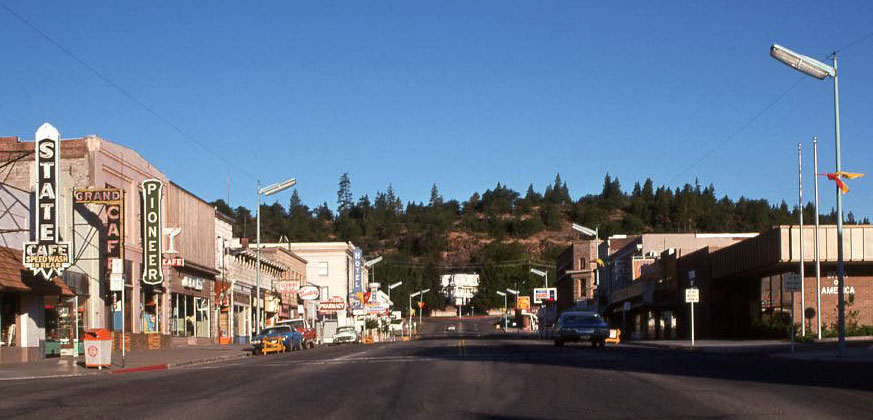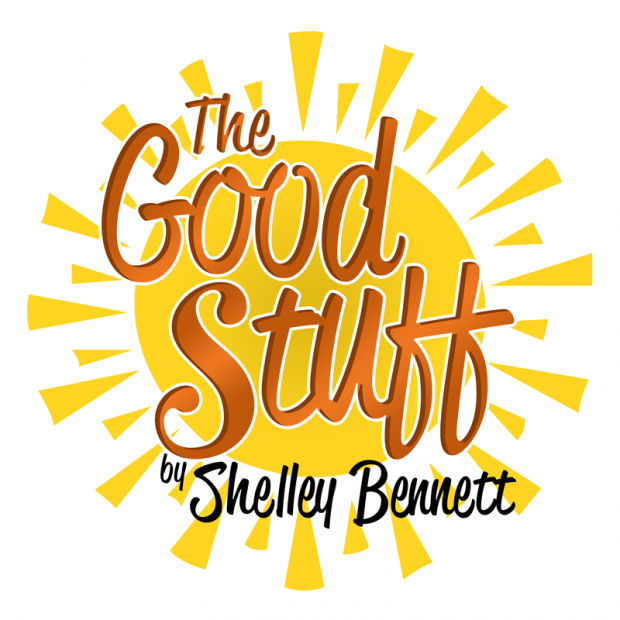 by Shelley Bennett
Nothing blows my students' minds more than when I share with them what Susanville used to look like. Thanks to Jeremy, I have a few photos of uptown that I show them during one of our writing units.
They are always intrigued by the old Bank of America building, the two gas stations that used to be at the top of Main Street, and all of the old signs from the many businesses that used to populate our uptown.
Some of my favorite memories are from when my mom worked part time at Children's Village. This was a children's clothing store housed in what is now the Serendipity salon. Back in the early 80's it was the place to clothe your stylish kid.
My brother Casey and I used to stay in the back when our mom worked. There was a TV, snacks, and a couch and it was the perfect place to have an otter pop and watch the latest After School Special.
When we got tired of that, we would gather our change and go on an adventure to see what we could buy. Right next store was the 88 Cents Store. There were bins of toys and Christmas décor, and we could usually find some treasure within our budget.
Down the street a little was Cobel's Stationary. This is where my love of school supplies began. Just the smell of paper and copy machine ink (or maybe back then it was a mimeograph) was enough to keep me happy, but they also sold candy!
Yes, candy! It was in a big glass case around the check out and you could buy it by the pound. We would negotiate for a while before deciding on something we could share out of the little white paper bags.
Once we were old enough to cross the street, we would run off to our version of Toys R Us: Tinkers to Teens. Owned by Fred and Joan Zuehlke, Tinkers to Teens held everything from Schwinn bicycles to ski gear to penny toys to games and puzzles.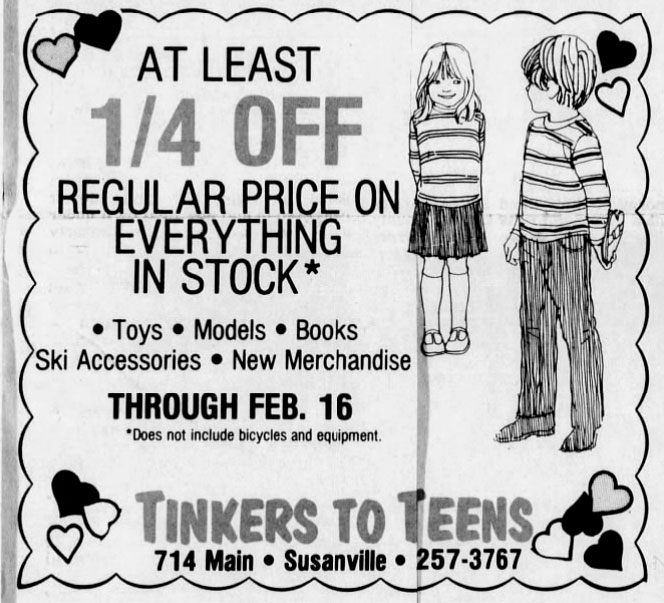 As a kid, it seemed like the treasures were stacked up to the ceiling. There were glass cases filled with fancy dolls in chiffon dresses, buckets of bouncy balls, metal Tonka trucks, sports equipment, and everything else under the sun.
I'm not kidding when I say we could stalk those aisles for hours. It took us that long to take everything in. We never had a lot of money so we would end up by the cash register looking at the clear plastic buckets filled with squirt guns, little cars, spinning tops, etc.
Fred was always so patient, waiting for us to make our selection. He made us feel that our small purchase was equally as important as selling one of the top-of-the-line bikes.
Often on our return trip, there would be a hole in the sidewalk where the Pioneer would be receiving their weekly delivery. I always gave it a wide berth as I walked around to safety.
The Pioneer was a place of mystery, smelling of stale beer and cigarette smoke. We were NOT ALLOWED to go there. Although, I found out later that many of friends would stop by after school to buy penny candy. I feel a little cheated that I never got to do that!
---
Remember when news was 'newsy'? When you read about weddings, family events and engagement announcements in the newspaper? If you have something that might be newsworthy, please submit it to shelleybennett24@gmail.com and I'll do my best to include it here in "The Good Stuff."