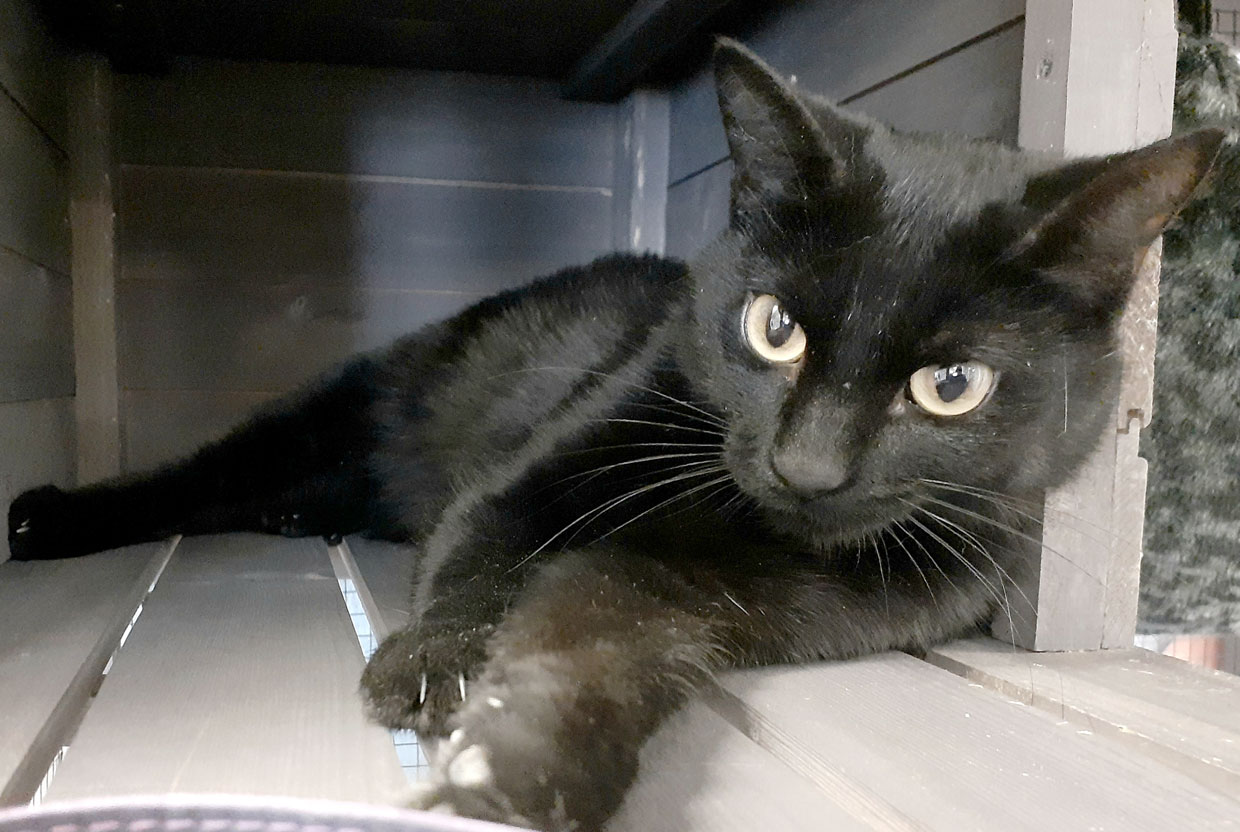 Miss Spider is sweet, spunky, and full of lots of playful energy.
This girl doesn't seem phased by the shelter dogs passing back and forth in front of her kennel, so a home with dogs could be a possibility. What staff is certain of is that Spider loves attention and can't wait to have a family of her own to play with and space to zoom about.
Spider is about a year old and will be spayed on Wednesday, Nov. 2nd. She will also be brought up to date on her vaccinations and leukemia tested.
If interested in Spider, or other adoptable animals at the Lassen County Animal Shelter, please call the staff at 530.257.9200.
---
Featured animals at the Lassen County Animal Shelter are available for adoption on a first-come-first-serve basis. According to California law, all adoptable dogs and cats must be spayed and neutered before leaving our facility. If interested in adopting an animal, please contact the shelter directly.
Current shelter hours during the COVID-19 pandemic are Monday through Friday, 9:00a.m. to 3:00p.m. Closed Saturday and Sunday. You can contact the shelter at 257-9200.