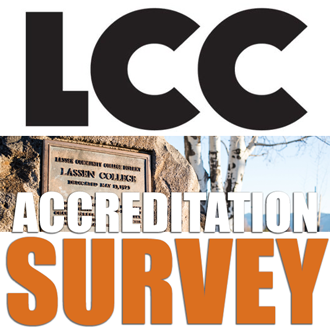 Lassen Community College is currently preparing for the institution's next comprehensive review by the Accrediting Commission for Community and Junior Colleges Western Association of Schools and Colleges in Spring of next year.
As part of the accreditation process for LCC ACCJC is requesting Third Party Comments which can be submitted by the LCC campus community and the general public.
"Commission staff will review all third-party comments to assess its applicability to Eligibility Requirements, Accreditation Standards, or Policies," explains Lassen's Director of Institutional Effectiveness Dr. Randy Joslin.
In order to ensure evaluation by the external evaluation team, third-party comments should be received by February 1st, 2020.
"The team evaluation of third party comments will become part of the Commission review of the college at the scheduled Commission meeting. Institutions will be provided an opportunity to review applicable third-party comments. All applicable third-party comments will be provided to the Commission for consideration."
Click here to take part in the third-party comment process: https://accjc.org/forms/third-party-comments/
A third-party comment assists the Commission as it considers applications for candidacy, accreditation, or reaffirmation of accreditation. When an institution is undergoing a review, the Commission requires the institution's chief executive officer to notify the campus community and public of the opportunity for submission of third-party comments and the process for doing so. Such comments must be submitted in writing, signed, and accompanied by the affiliation, return address and telephone number of the correspondent. The Commission meets in January and June of each calendar year to take actions on institutions.