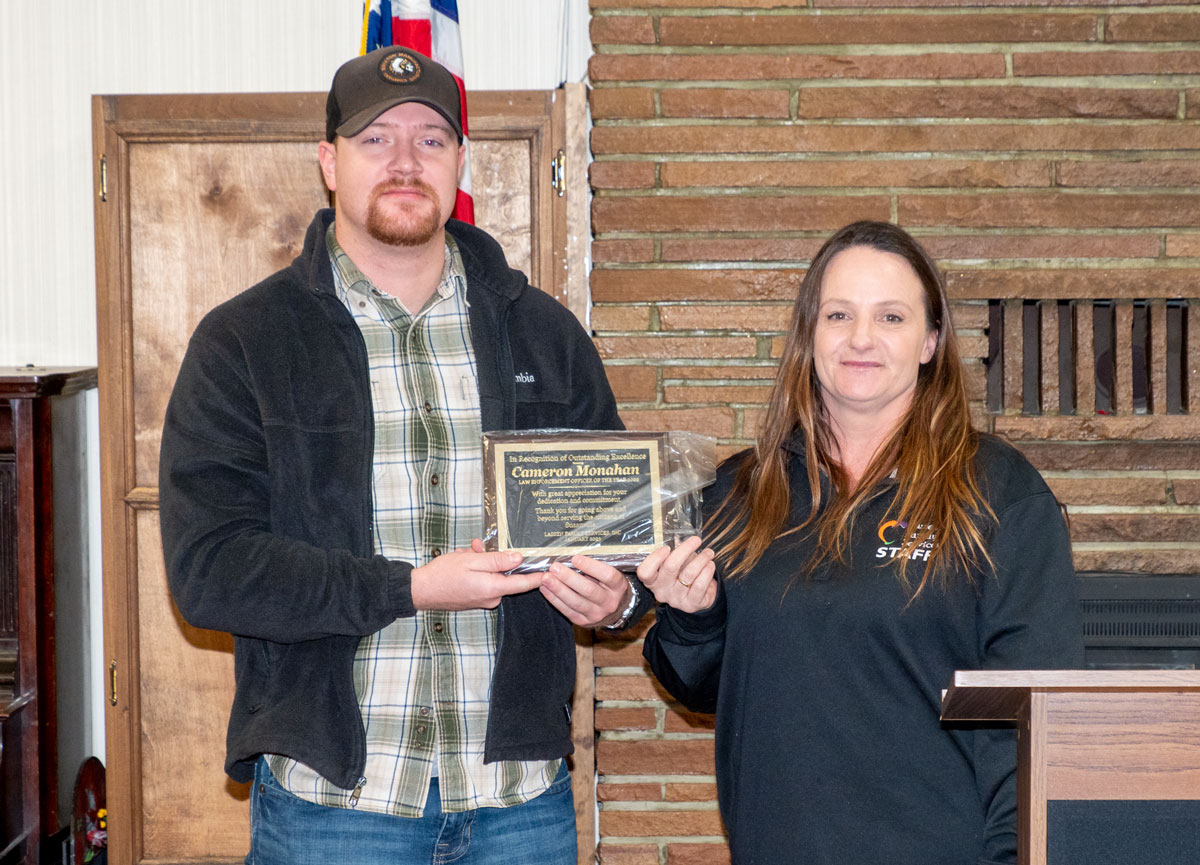 To celebrate National Law Enforcement Appreciation Day on January 9th, and to show their gratitude to local law enforcement, the nice folks at Lassen Family Services put together a fantastic luncheon and honored Susanville Police Officer Cameron Monahan as their 'Officer of the Year' Monday at the Monticola Club.
Lunch was served up for the LEO crowd by barbecue connoisseur Joe Comino and Justin Cadili, owner of Lumberjacks Restaurant in Susanville.
Lassen Family Services Executive Director Angela Reed gave a short presentation and honored Officer Monahan with a plaque that reads, "With great appreciation for your dedication and commitment. Thank you for going above and beyond serving the citizens of Susanville."
Lunch was served to past and present LEO's from agencies across the county including, among others, Lassen County Probation, the Lassen County Sheriff's Office and the Susanville Police Department.
The Purpose of National Law Enforcement Appreciation Day
LEO's of every rank and file have chosen a profession that puts their life on the line every day for their communities. They've answered a call to public service that is demanding and often unappreciated.
From local, state, and federal, their duties command dedication. The jobs are often thankless and take them away from their families for long hours. Rarely do they know what their days have in store for them.
Often law enforcement is the only paid emergency resource a community has. More often they work in coordination with other local, state, and federal organizations to make communities safer.