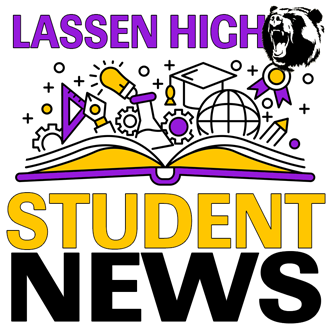 Valentine's Day Fun
Val-O-Grams, the annual singing telegram for Valentine's Day, brought to you by the LHS Choir, will be for sale starting Feburary 1st in the cafeteria. Songs like Golden Hour, Friends, Boyfriend and more will be for sale. The cost is $5 per song and $10 for a song a box of Treats.
California Scholarship Federation
If you earned stellar grades last semester, consider joining Lassen CSF. The California Scholarship Federation emphasizes high standards of scholarship and community service for California high school students.
CSF applications can be picked up in the Counseling Office and are due back by January 31st. Freshmen are welcome to join using their first semester grades. If you need help filling out your application, please see Mrs. Satica or come to the next CSF meeting on Wednesday, January 25th at lunch in room 112.
LGBTQ+ Club
Lassen's LGBTQ+ Club meets during lunch on Tuesdays in the art room 716. Allies and friends welcome.
Softball Open Gyms
Open gyms for softball will be held January 24th from 7:00 to 8.30p.m. and February 1st, 2nd, 8th and 9th from 6:30 to 8:00p.m. all in the small gym.
Winterfest is Next Week
Monday is 1000 Island Day – Hawaiian
Tuesday is Bleu Cheese – Icks
Wednesday is Ranch – Western
Thursday is Balsamic Vinaigrette – Fraternity vs Sorority
Friday is House – School colors