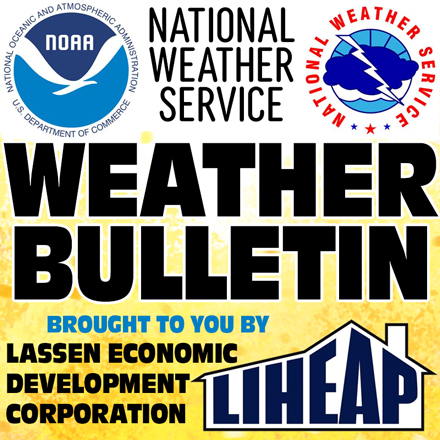 Forecasters at the National Weather Service office in Reno have issued a Winter Storm Watch, in effect from this evening until Wednesday afternoon, warning that heavy snow is possible at higher elevations over the next 72 hours.
Total snow accumulations of 1 to 3 feet are expected above 7,000 feet west of Highway 89, 8 to 18 inches in the Tahoe basin and above 5,500 feet west of Highway 395, and 2 to 6 inches below 5,500 feet.
Winds could gust as high as 45mph in valley locations with up to 100mph along Sierra ridges.
Travel could be very difficult here in Lassen, eastern Plumas and eastern Sierra counties from this evening through Wednesday afternoon.
The highest snowfall rates and strongest winds are anticipated from late tonight through Tuesday afternoon. Snow showers may continue into Wednesday with periods of locally intense snowfall.