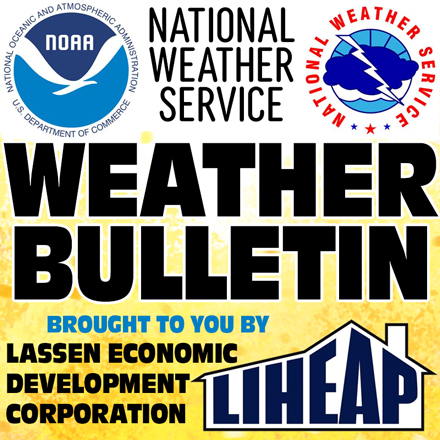 Forecasters at the National Weather Service office in Reno have issued a Winter Storm Watch that will be in effect from Wednesday evening through Friday morning.
The weather folks say that heavy snow is possible, with total snow accumulations of 2 to 6 inches here in the valley and up to 20 inches west of Highway 395.
Winds could gust as high as 45mph with gusts to 70mph along exposed ridgelines.
The Storm Watch was issued for Lassen, eastern Plumas and eastern Sierra Counties for the period from 10:00p.m. Wednesday evening through Friday morning.
Travel could be very difficult to impossible. The hazardous conditions could impact the morning or evening commute.
The heaviest snowfall rates are anticipated on Thursday. The combination of heavy snow and wind may bring periods of whiteout conditions.
Now is the time to prepare an emergency kit for your home and car. If traveling consider alternate plans, remember to carry tire chains, extra food, water and clothing. Once the storm arrives, travel may be difficult or impossible for an extended period of time.