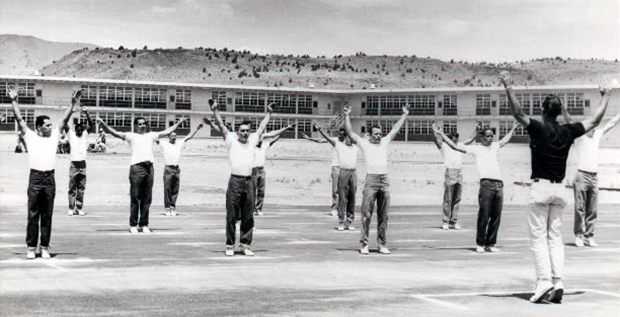 California Prepares for Center
January 25, 1962
The state yesterday opened a temporary headquarters in Susanville pending completion of a new 1200 inmate conservation center.
Center Supt. Merle Schneckloth and an 11-member staff will coordinate handling of materials and equipment, recruitment, and other preparation for opening the of the center, slated for completion in July.
The 88 million conservation center, operated by the Department of Corrections, will be the key administrative and training facility for all inmates assigned to conservation camps throughout Northern California.