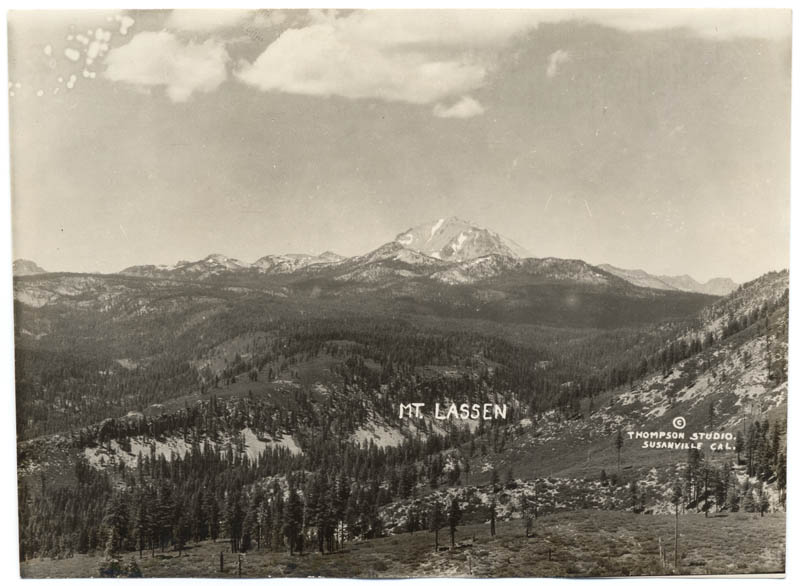 Volcano or Geyser
June 2, 1914
While no scientific observer has yet visited the scene of the disturbance on Mt. Lassen, the weight of evidence is in favor of a slight volcanic eruption having occurred. The geyser theory is not justified by any of the reports that have come from eyewitnesses. Forest rangers and superintendents of forest reserves, it may be said in passing, are not experts on his subject.
A geyser is essentially a gusher, but the statement that the snow had melted at Lassen, causing steam, is not sufficient to explain the column of smoke rising into the air nor the continuous cloud of steam over the new crater. The melting snow hypothesis is contrary to the whole theory of geysers, according to Dana.
Dana says: "The lava floods of Oregon, Nevada and Northern California, although connected partly with the volcanos of the Cascade Range, have come from fissures." Lassen is at the southern end of the Cascade Range. The same authority says: "An active crater, even in its most quiet state, emits vapors." The fissures are characteristic of that region.
The descriptions received by the Gazette from the Associated Press and from its special correspondents on Westwood and Susanville tell of what can be nothing but tufa covering the snow around the new crater for many hundred feet, and, so far, all the indications are that Mt. Lassen, whose volcanic activity at a comparatively recent time is disputed by no one, has again become active, although in a small way.