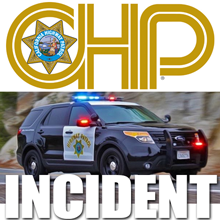 The driver of a 2023 Freightliner big rig was killed Tuesday afternoon when his semi was struck by a BNSF Railway locomotive at the Feather Lake railroad crossing east of County Road A-21.
Just before 4:00p.m., the driver of the semi, identified by the CHP as 64-year-old Goodyear, Arizona resident Jose O. Togni, was traveling eastbound on the highway, towing a 53′ box trailer at an unknown speed.
"For unknown reasons," explains Susanville CHP Public Information Officer Bruce Thuelchassaigne, "Mr. Togni failed to stop at the railroad crossing on SR-44 at Feather Lake Railroad Crossing as a train was approaching."
As the semi entered the crossing it collided with a 2014, GE Locomotive, operated by BNSF Railway.
Togni suffered fatal injuries on scene as a result of the crash.
The BNSF Railway crew members were uninjured in the crash, which is still under investigation.