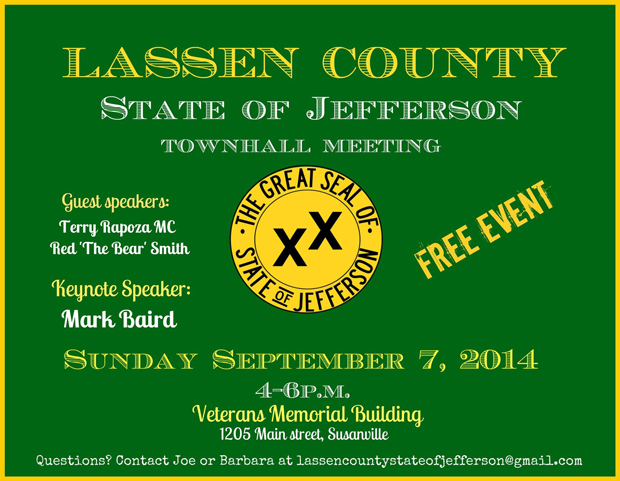 A townhall meeting is planned for this Sunday night, September 7th, at the Veterans Memorial Hall on Main Street, by the Lassen County State of Jefferson organization.
The free event will feature keynote speaker Mark Baird along with Terry Rapoza and Red 'the Bear' Smith.
The State of Jefferson townhall meeting will begin at 4:00p.m. If you have questions they may be directed to Joe or Barbara at lassencountystateofjefferson@gmail.com.