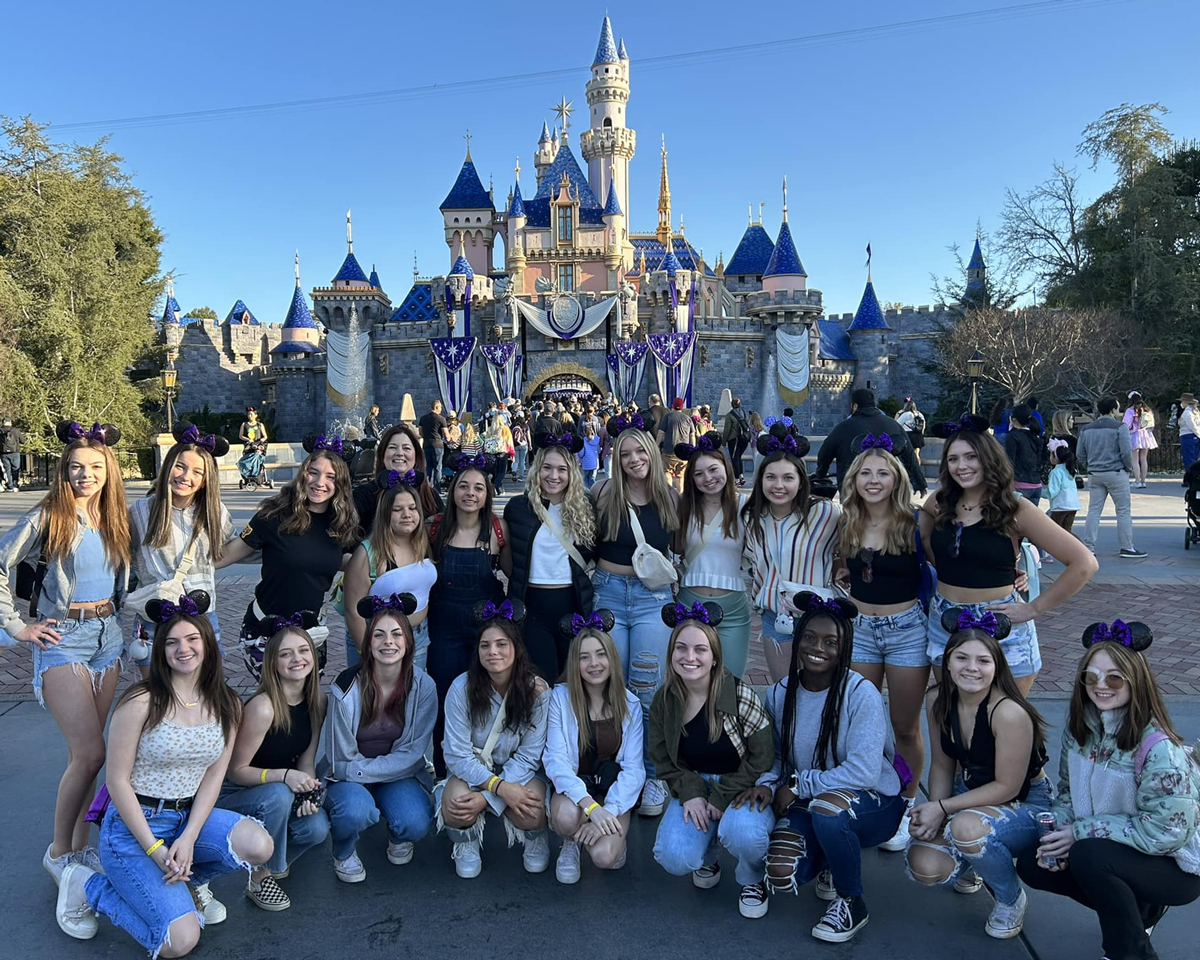 by Shelley Bennett
Welcome to Mrs. Bennett's weekly column, I will be your substitute columnist today while Mrs. Bennett returns from competition in Anaheim – Jeremy
This week's edition of Good Stuff is all about the Lassen High Grizzliette Drill Team, a group of history making girls who, according to their coach, "learned, perfected and competed" with three routines in three divisions, placing fourth in the open Small Military category.
There were more than 2,200 dancers who took part in the 36th Annual USA Dance Nationals held in Anaheim, and to compete at that level the Grizzliettes have had to train hard all year long.
"While we didn't bring home any awards, our scores were overall higher than our last competition in Cupertino. We placed 4th in Open Small Military, missing a trophy by a few points."
"Overall, it was amazing and it gives us some feedback and how we can improve and come back next year."
Despite the long trip to southern California, and a visit to two theme parks, the team managed to retain enough energy to compete in three divisions at the Nationals: Open Medium Lyrical, Open Small Military and Open Large Hip Hop.
The team was escorted to the sunny end of California by ten parents who Shelley said were, "very helpful!"
It wasn't all work for the Grizzliettes, who also got to visit Knott's Berry Farm and Disneyland.
Coach Bennett said the team had a blast and remarked that, "There is nothing like walking into Disneyland with 20 teenagers!"
"I got to see Star Wars Land for the first time! It was the best. It is so detailed, down to the Coca Cola cart and impeccable bathroom. I am sad that I didn't run into any droids."
---
Remember when news was 'newsy'? When you read about weddings, family events and engagement announcements in the newspaper? If you have something that might be newsworthy, please submit it to shelleybennett24@gmail.com and I'll do my best to include it here in "The Good Stuff."