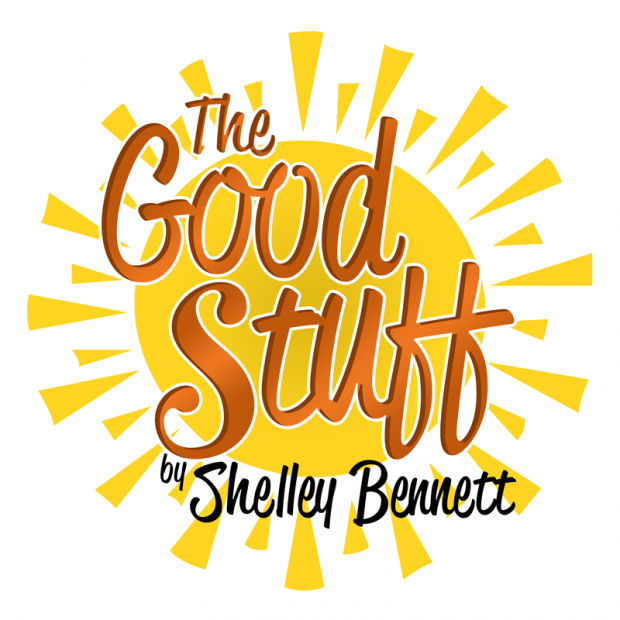 I remember my first day of school as a new teacher. It was August 1998 and I was strangely calm. I picked out my outfit: black slacks and cobalt blue button-down shirt from The Gap and a pair of platform loafers from Macy's.
I decorated my room with a bulletin board for each class I taught (English 11, English 12, and LTI) and I gathered all the materials my future students would need.
I imagined how excited everyone would be to read Macbeth and Beowulf. (What was I thinking?)
When the bell rang, I realized I hadn't thought about how I would greet my students, I guess maybe Ed McMahon would introduce me from the desk? "And now class of British Lit students, our next guest is Mrs. Shelley Bennett fresh from the University of Nevada teaching program. Please give her a warm welcome…"
Instead I blurted out "Hello" and started with my introduction. I was talking really fast and really loud. I took a deep breath. I looked out into that sea of faces and saw a few friendly ones.
That gave me courage and I bravely continued.
I didn't know what I didn't know.
What I mean by that is I didn't know I should have had a better lesson plan. A course description or syllabus to go over. An activity to learn my students' names and find out important info before I finished setting up my classroom.
I didn't know that students would drop out when they turned 18. That they would go to rehab in the middle of the semester. That they would tell me they were going to have a baby. That tragically, they would pass away from an infectious disease months before graduation.
I didn't know how to continue teaching April 21st after I had spent most of the night glued to the TV horrified as the events from Columbine High School were reported.
No amount of student teaching or methods courses could prepare me for that.
I also didn't know that my students would impress and amaze me during our Arthurian unit with handmade chain mail and Celtic food items prepared with recipes from an ancient cookbook.
I didn't know that we work for an entire block day to decorate our classroom door and entry in an attempt to beat the reigning door-decorating champ Holly Egan. (By the way, no curriculum was taught that day, but we did win the competition.)
I didn't know that when left to their own creativity, students would paint a realistic portrait of Frankenstein's monster or compose a song about the story of Macbeth that they would sing in class accompanied on their guitar.
Or that my first trip to Vegas would be for a field trip to a ginormous car and aftermarket show called SEMA and that I would spend time walking down the strip with 11th and 12th graders, trying to take away business cards that the prostitutes were handing out.
No amount of student teaching or methods courses could prepare me for that either.
My first day turned into my first year and I learned so much as a teacher. Not from my mentor or my new teacher support group, but from my students.
And if you were a student of mine from the 1998-99 school year, I apologize for my lack of lesson planning and organization, the tangents and the amount of time I gave to reading your quickwrites out loud, and I also want to tell you Thank You. You are the reason I am the teacher I am today.
---
Remember when news was 'newsy'? When you read about weddings, family events and engagement announcements in the newspaper? If you have something that might be newsworthy, please submit it to shelleybennett24@gmail.com and I'll do my best to include it here in "The Good Stuff."