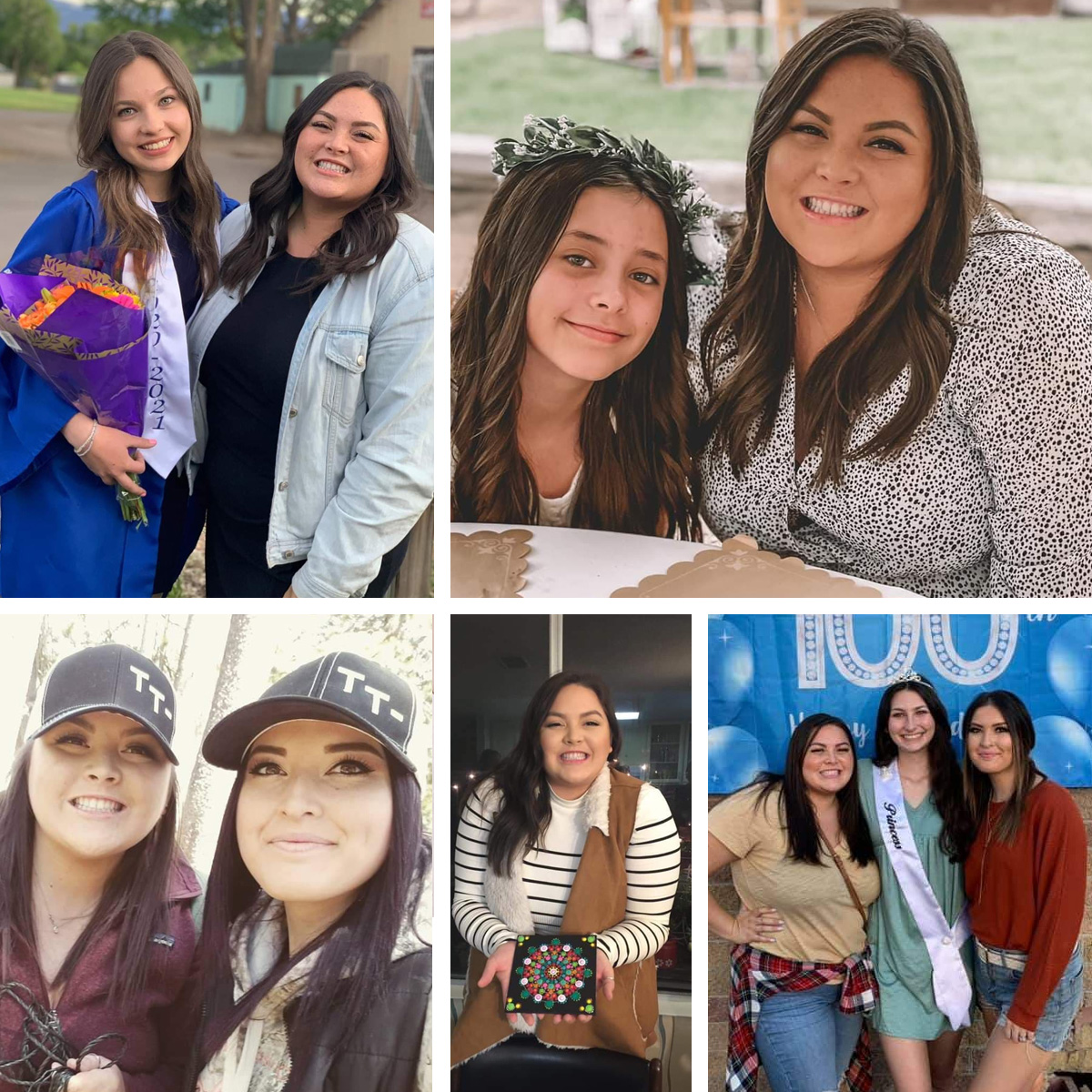 By Terra Avilla
So, Every Tuesday night around dinner time, Frankie asks me, "Who you are writing about tomorrow?" This week's response- Abrial "Abbie" Scheff. And Frankie's response, "Yes! I love me some Abbie Scheff!"
To be transparent I have no idea how or when I met Abbie. I just know that I love Abbie and pretty much always have.
Abbie works for Lassen County, and you can see her smiling face in the office, however outside of work, Abbie is a beaming light, of kindness and friendship. Abbie always has a smile on her face and is always extremely upbeat and positive.
This year I was lucky enough to land on a slow pitch softball team with her, and she is so much fun.
I really, never have any idea what's actually going on in the game, I am more dedicated to the social aspect of the game and one of my all-time favorite things to do at the field is play around with Abbie.
She is the most fun, and good-hearted person I have met in a very long time. She really is a breath of fresh air.
Yesterday we played a double header and in between games, I was frazzled by having to switch fields with my three girls and all their stuff. After a couple of minutes, I looked around and noticed Abbie was gone. Where was she, you ask?
She was at the swing set with my children and some other team kids, watching them for the parents, and happily pushing them on the swings. Just as happy as can be loving on my kiddos. (Remember that village I was telling you about!)
Getting to know Abbie – not only is she extremely kind and funny, that girl is very smart. She is well organized and driven. She has this underlying tenacity about her, that you can just tell she gets things done.
Her wonderful family has been in Susanville for a long time and watching her and her sister Klari together is very sweet. (They are only eleven months apart!)
Abbie is just a delightful human, who is an old soul with never-ending compassion. She is one of those individuals who, when they talk to you about your day, really cares about what you are saying and not just go through the motions to make conversation.
After all, being a good friend doesn't always mean having all the right words to say, it means you simply know how to be a good listener.
Abbie is a friend to all, and we are lucky to have her in our community. She is one of the reasons I love the place we live!