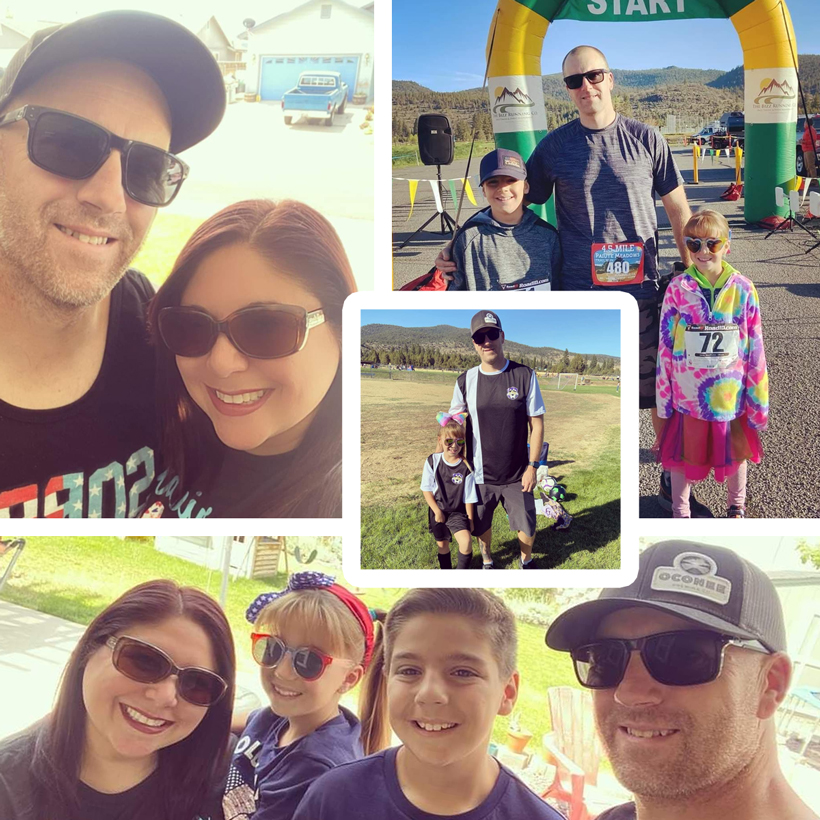 By Terra Avilla
Ahh. Youth soccer. It's a great time of year. The sun is shining, the grass is itchy, and the sound of whistles can be heard from every inch of Ranch Park, and if you look hard enough you will see my dear friend Ben Parrish running drills with our 10u team.
Let me set the scene on how I first met Mr. Ben.
I had met him very briefly through our work. Ben was working in the ISU at the prison and, naturally in our line of work, our paths crossed. However, while I found him nice, I really didn't have a huge interaction with him.
Then came soccer season of 2019. He was tasked with coaching Peach in soccer.  And as a five-year-old, her skill set at that time included asking about snack, picking dandy lions, and lounging around on the side lines with Maisy (Ben's beautiful daughter). 
Ben was so incredibly patient and wonderful. Peach started her love for soccer then, and I knew it had nothing to do with the sport, but it was more about the fun she had playing for, "Coach Ben."
Fast forward to this year when the soccer board called me asking to help coach soccer. 
I was told I could be an assistant for Ben, and while I was incredibly amenable, poor Ben got the short end of that stick. But he doesn't complain. He seems very thankful that even though I, as an assistant coach, am always late, and can't really help him with any soccer insight, he is always a delight.
And watching him coach the 10u team is quite different than his 6u days, but still just as wonderful. Because, I have come to find out, Ben is just a great person.
Ben is a very wonderful father, he is a wonderful husband, (Tiffany just as awesome!) and he is a wonderful friend. I have come to realize that Ben has a great sense of humor which, to be honest, is necessary for coaching any sort of youth sport.  His quick wit makes the long practices fun.
Perhaps my favorite quality of Ben's, is how important his family is to him. You cannot make it more than five minutes into a conversation without him mentioning his wife, or his son, or his wonderful daughter.  There is never any doubt that his whole life revolves around his family, and honestly it is really refreshing to see.
Ben has worked at the prison as long as I have known him, and through his Susanville journey he has come to know a lot of people, and all of them say the same thing. Ben is a great guy. Because he is.
He is genuine and hardworking, and just a kind person.  If you haven't met my good friend Ben, come on down to the soccer field. You will see him coaching, and working hard, and you will see me asking when we can get a snack, and I would be happy to introduce you to Ben, one of the reasons I love where we live.