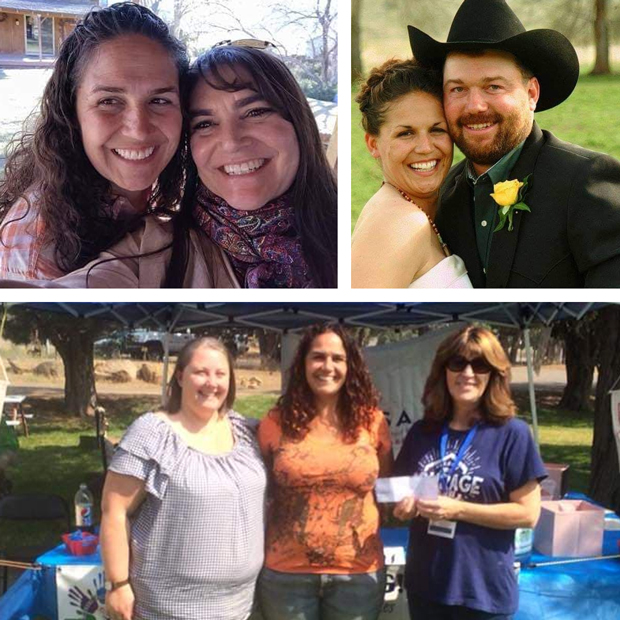 By Terra Avilla
We made it August Y'all! I don't know how we are already in the month of August, yet here we are.
What better way to celebrate the beginning of one of my favorite months, than to celebrate one of my favorite people, Jolene Phillips.
Now "Ms. Jolene" as Peach calls her (because I told her she couldn't call her Gretchen and Josie's mom anymore), takes sweetness to a whole new level.
I met Jolene at Memorial Ball Park years ago. Her son Brody was, and is, an all-star bat boy for the Lassen Cougars. And why does Brody get to be the bat boy? Because not only does Frankie like him, Frankie adores Jolene.
And why wouldn't he? The woman is constantly thinking about others and going out of her way to help those around her.
With Peach constantly at the ballpark, Jolene soon became one of her favorite people, because Jolene would offer to take Peach and her twin girls to get snacks, home to cool off or even to softball practices. 
Jolene is always offering to entertain, feed or care for Peach, something that Frankie (and I) super appreciate. In fact, often when I ask Peach what she did at Daddy's practice, her day is filled with adventures with mama Jolene, treats and the twins.  (You see Jolene drops off Brody to help during practices and then makes sure Peach is taken care of.)
I really got to know Jolene last year when her son played for the travel ball team that Frankie helped coach.  That woman constantly went out of her way, to help.  She volunteered in the heat of summer to make hot dogs in the concession stand, to help go shopping and lug what seemed to be hundreds of pounds of Gatorade into the snack shack, and then forgo her own game experience to help me.
Jolene loves youth sports, but it's not just Avilla children that she assists. (Although she did offer to help Peach with pitching lessons, which is very kind, because that child of mine will not listen to her dad).
Jolene is a volunteer coach for softball, baseball, and I'm sure over the years for other sports.  She coaches teams that her children have not even been on, because they needed coaches.
This last spring, Jolene went out of her way to help personally deliver little athletes so that they could participate in the Holiday with a Hero, sport shopping day. It's evident she cares about the youth in this town and doubles down, by acting on it. Putting in time, connecting with parents, all while somehow always smiling and never complaining.
This weekend for example, she showed up to cheer on literally everyone at the slow pitch tournament. I told her if she was by our dugout, she could only cheer for me, she giggled, but didn't listen and cheered for players from all the teams.
She said that she didn't know what to do with herself as her own kiddos were gone for the weekend, so she offered to take mine to get food, asked everyone multiple times if we needed anything.
Jolene Phillips is the definition of service over self.  She always makes me smile. I know that without a doubt, if I ever needed anything, this woman would do it no question asked. Pick up Peach. Done. Help her with softball, absolutely.  Bake goodies for the college team and Frankie three weeks in a row – absolutely.
She is just a good-hearted person who reminds me constantly of how lucky I am to know her and why she is one of the reasons I love where we live.