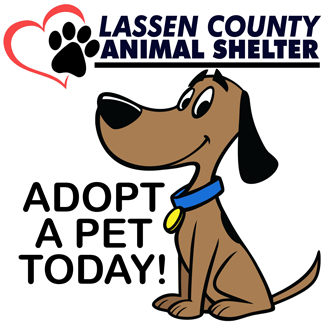 "Many people have been reaching out to the Lassen County Animal Shelter following last week's massive animal seizure in an effort to find out what they could do to help. So, we've compiled a list of items we could use to care for all the animals now in our possession."
"Donations can be brought to the shelter at 472-000 Johnstonville Rd. We are located next to the Susanville Airport. A big thank you to the community in advance from the shelter staff."
Bleach – We need LOTS of bleach
Rabbit food
Chicken feed
Duck feed
Pig feed
Goat chow
Nutra-Nuggets Lamb and Rice Formula Dog food
Questions can be answered by staff at 530.257.9200.
---
Featured animals at the Lassen County Animal Shelter are available for adoption on a first-come-first-serve basis. According to California law, all adoptable dogs and cats must be spayed and neutered before leaving our facility. If interested in adopting an animal, please contact the shelter directly.
Current shelter hours during the COVID-19 pandemic are Monday through Friday, 9:00a.m. to 3:00p.m. Closed Saturday and Sunday. You can contact the shelter at 257-9200.