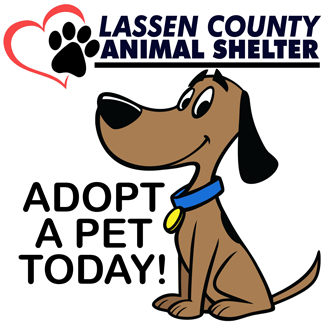 Where are our husky lovers at?
Hank is handsome, charismatic, talkative, goofy, and ready to join a family that will take him on outdoor adventures. He'll even hop right into the river or lake with you and splash around.
This energetic guy came to the Lassen County Animal Shelter as a transfer from a partner rescue, High Plateau Humane Society. He was found as a stray in Alturas, CA and never claimed. He stayed with HPHS for some time, though just could not find his new home despite being funny, affectionate, and very personable. HPHS was hoping a change of scenery would help him find his new forever home, so he made the trip down to Lassen County.
Hank is the type of dog that has a lot to say (that's the husky in him) and he'll let you know how his day went and all the things you missed out on whenever you arrive back home for work. Hank is SO MUCH fun and is such a goofball. He loves to play with other dogs, though HPHS states that he can play a little on the rougher side, so some dogs may not be compatible with him due to this. A meet and greet with other dogs in the home prior to adoption is recommended.
Dear Hank is looking for an active family, preferably one already husky savvy. They are gorgeous but are not a breed for everyone. They require plenty of exercise and mental stimulation, otherwise they will surely entertain themselves should they get bored. This is why they are known as 'houdinis'; huskies are very good escape artists. So, a secure yard is an absolute must.
Due to his rambunctious nature, staff recommends children in the home be older and respectful. Hank is a husky mix, about a year and nine months old, neutered, fully vaccinated, and microchipped. If interested in learning more about Hank, or other adoptable animals at the shelter, please call staff at (530) 257-9200.
---
Featured animals at the Lassen County Animal Shelter are available for adoption on a first-come-first-serve basis. According to California law, all adoptable dogs and cats must be spayed and neutered before leaving our facility. If interested in adopting an animal, please contact the shelter directly.
Current shelter hours during the COVID-19 pandemic are Monday through Friday, 9:00a.m. to 3:00p.m. Closed Saturday and Sunday. You can contact the shelter at 257-9200.