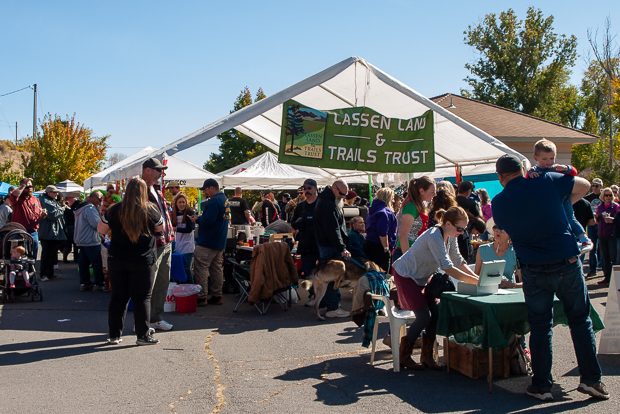 The annual Rails to Trails Festival, a celebration of outdoor life in Lassen County hosted by Lassen Land and Trails Trust, is set for Saturday, October 8th, with a variety of events on tap for the entire family.
Events run from 10:00a.m. until 3:00p.m. at the historic Susanville Railroad Depot, 601 Richmond Road. Admission is free.
A highlight of the event is the chili cook-off and salsa competition, an always spirited contest involving local businesses and organizations vying for the honors of Lassen County's best chili cooks.
The festival also features artisans, craft vendors and a farmer's market, the last of the summer's market season. There will also be live music and locally produced craft beers.
Participants can learn about Lassen County's railroading and logging history by touring the Susanville Depot and climbing through the 60-year-old trailhead caboose. You can even take part in the one-of-a-kind handcar races, or cheer on your favorite team!
Vendors and chili cooks can find registration forms and more information at the LLTT's website.