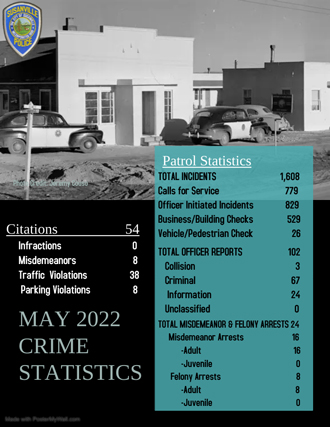 Officers from the Susanville Police Department responded to more than 1,600 incidents in the month of May according to statistics released by Police Chief Ryan Cochran.
779 calls for service, 829 officer initiated checks, 529 business and building checks and 26 vehicle and pedestrian checks comprised the 1,608 incidents logged by the department during the month.
Officers issued 54 citations: eight misdemeanors, thirty-eight traffic violations and eight parking violations.
Officer reports totaled 102, with a variety of reasons for the report being filed.
There were a total of sixteen misdemeanor and eight felony arrests.